Solar panel costs, benefits and savings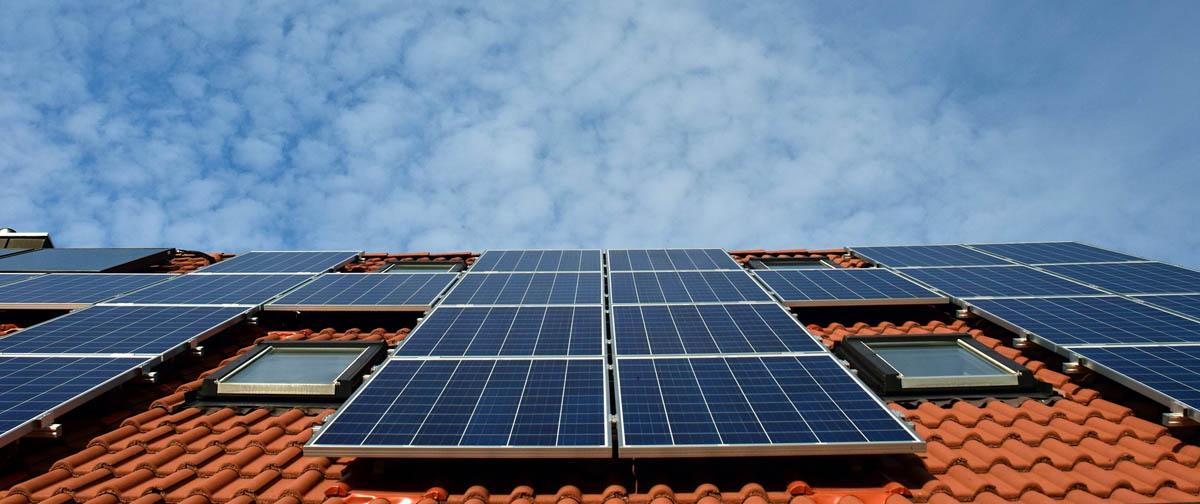 Solar photovoltaic panels are the most popular type of renewable energy and a cost-effective solution for households who want cheaper energy bills. Factor in too the financial incentives of the Feed-in Tariff, which pays solar PV adopters money for generating solar electricity, and there's never been a better reason to turn your back on fossil fuels.
The price of solar panels has dropped considerably over the last few of years, opening up the market and enabling more people to take advantage of renewable energy. In fact, prices are typically over 50% cheaper now than they were in 2010, due to falling manufacturer costs and market competition.
Take advantage of the Feed-in Tariff
Households who qualify for the incentive scheme get paid for not only each unit of energy generated but an additional amount for units sold back to the National Grid too.
Currently households who sign up receive 12.92p/kWh through the Generation Tariff, while the Export Tariff – selling units back to the Grid – pays out 4.85p/kWh. When the Feed-in Tariff was first introduced in 2010 tariff rates were higher (43.3p/kWh) but – and it's a big but – back then solar panel prices ranged from £8,000 to £14,000. You home must have an EPC rating of at least Band D to be eligible for the full FiT rate.
---
---
How much do solar panels cost now?
The average cost of a 4kWp system back in 2010 was over £12,500. Today prices for a 4kWp system (16 panels) sit at an average of just £5,600* making them less than half of what they cost 5 years ago. When sourcing prices always get 3 quotes from PV installers who are accredited with the Microgeneration Certification Scheme (MCS) otherwise you won't qualify for FiTs. By using an online free quotes service, such as Solar Guide, you'll be able to source competitive free quotes from local MCS accredited solar installers.
Solar panel savings and benefits
Did you know that you could potentially cut your electricity bills by as much as 40-50% if you install solar PV panels? A 3.5kWp system should generate about 3,000 Kilowatt hours of electricity per year. In other words, that's about three quarters of an average household's annual electricity needs.
Other benefits and advantages of solar panels include:
Protect yourself against energy prices

.

Earn a tax-free index-linked income for 20 years.

Reduce your carbon footprint.

Generate power even on cloudy days.

Make your property more attractive to potential buyers and add value.

Are solar panels a good investment?
We've calculated a total profit of £ 16,129.18** over 20 years for a 4kWp system costing £5,620.76. That includes £435.87 income from FiTs (Generation Tariff) and £81.81 (Export Tariff) as well as an electricity saving of £228.05. The payback time on this size system will be 6 years and 8 months. Use our solar PV calculator to estimate the income and payback from solar panels.
Solar panels are a good investment for several reasons, as we've previously discussed. But various factors can affect your return on investment. Let's start with electricity prices. Increases in electricity costs will also affect savings on energy bills. Electricity prices increase practically every year, and the more they rise the greater your savings on your energy bills. You can of course sell excess energy back to the Grid, but it's most cost-effective to use as much of the electricity you generate yourself to bring those bills down even further.
Factors which impact payback on investment
When selling the benefits and advantages of solar panels, there are a few factors which are often overlooked. Although maintenance costs are minimal, if you want your solar panels to operate as efficiently as possible, you'll need to get them cleaned once, maybe twice a year. And don't forget to let your house insurer know too, because your home insurance premium payments may increase slightly once you've had solar panels fitted.
One more thing to factor in – and it's a big thing – is the cost of replacing the inverter. It's highly likely that you will need to replace the inverter at least once during your system's lifetime. Standard single-string inverter warranties usually last between 5 and 10 years, although you can take out extended warranties. So it's wise to factor in at least one replacement inverter over the course of 25 years, and that's going to affect your overall returns. It depends on the quality of the inverter, but to replace one you could be looking in the region of £1,000.
According to recent research by uSwitch nine out of ten solar panel owners said they would recommend the technology to friends and family. Find out what all the fuss is about by arranging for your free no obligation solar quotes from MCS solar PV installers today.
---
---

*Based on average quotes shown in our Solar PV Calculator correct as of 3rd January 2018
**Feed-in tariff calculations correct as of 3rd January 2018