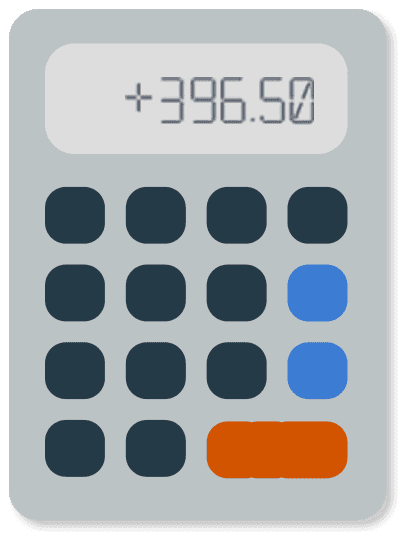 See how much you can earn
Calculate your estimated annual income and overall investment payback with our solar PV calculator
Calculate Now
See how much you can earn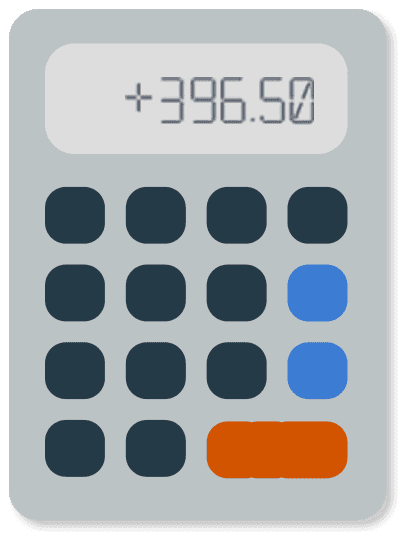 Calculate your estimated annual income and overall investment payback with our solar PV calculator
Calculate Now
The UK's leading resource of solar & renewable installation & maintenance professionals
Benefits of Solar PV
Benefits of Solar Thermal
Benefits of Solar PV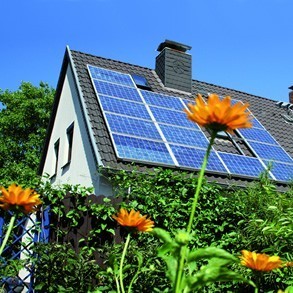 Here's what Solar PV could do for you:
You get paid for the electricity you generate and for that you don't use. The Government's feed-in-tariff pays a set rate per kWh of electricity generated and an additional rate for any exported back to the national grid.
Receive a tax free income. The feed-in tariff is guaranteed by the Government for 20 years and will rise in line with inflation.
Reduce your carbon footprint. Clean energy means you reduce your carbon emissions by up to 1 tonne per annum.
Produce energy even on cloudy days, Panels designed for European countries simply need light to produce electricity.
Benefits of Solar Thermal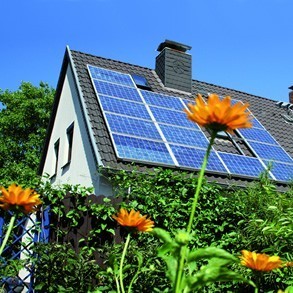 Here's what Solar Thermal could do for you:
You get paid for the hot water you generate. Your solar thermal installation will be eligible for the Government Renewable Heat Incentive – that is a tax free, index-linked payment for seven years.
Save on energy bills. Hot water produced by solar thermal panels offsets the cost of energy that you would otherwise use to heat the water.
Reduce your carbon footprint. Nothing is burned therefore offsetting any carbon dioxide that would have otherwise been produced.
Heated water for 365 days a year. When solar energy is minimal during the winter months a conventional boiler or immersion heater can be used to supplement your hot water.
Feed-in Tariff for Solar PV
RHI for solar thermal installations
The Domestic Renewable Heat Incentive (RHI) is a quarterly payment over seven years to households who have installed solar thermal systems. The current rate sits at 20.06p/kWh for solar thermal applications until 30 June 2017.
Read More
Make the most of solar energy
Storing your excess electricity in batteries is the ideal solution and this is becoming a more affordable option for many homeowners. However, if you would rather make the most of your solar generated energy without storing it, read about our top tips.
Read More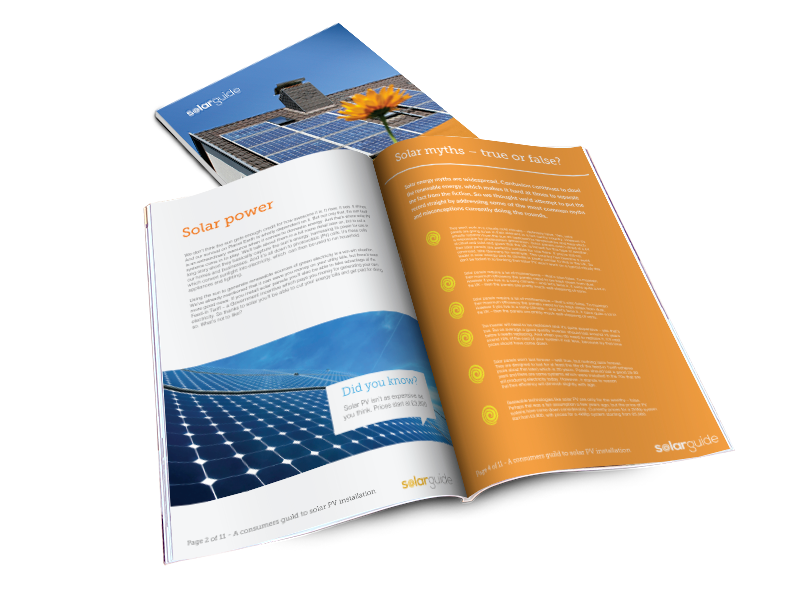 A consumer's guide to solar PV installation
Are you thinking about installing Solar panels but need more information then this consumer guide is a great start.
Download Guide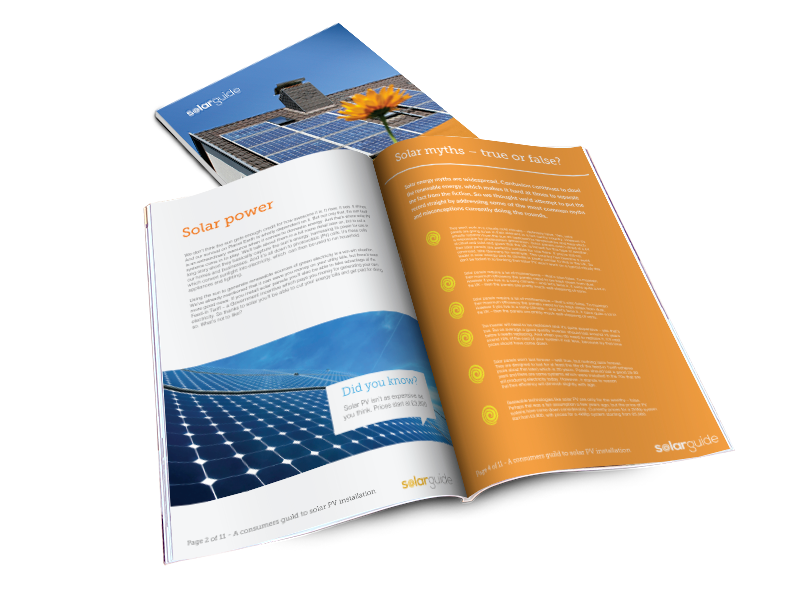 How Solar Guide Works

Tell us your requirements
Fill in our online form and we will supply you with up to 3 quotes from approved local installers. Free.
Receive your quotes
All our quotes are supplied from only MCS certified companies, a requirement to claim your Feed-in Tariff.
Select your installer
After you have received your no-obligation quotes, you can select your preferred tradesman.
Rate your experience
Finally, leave feedback and rate the companies that have quoted for you.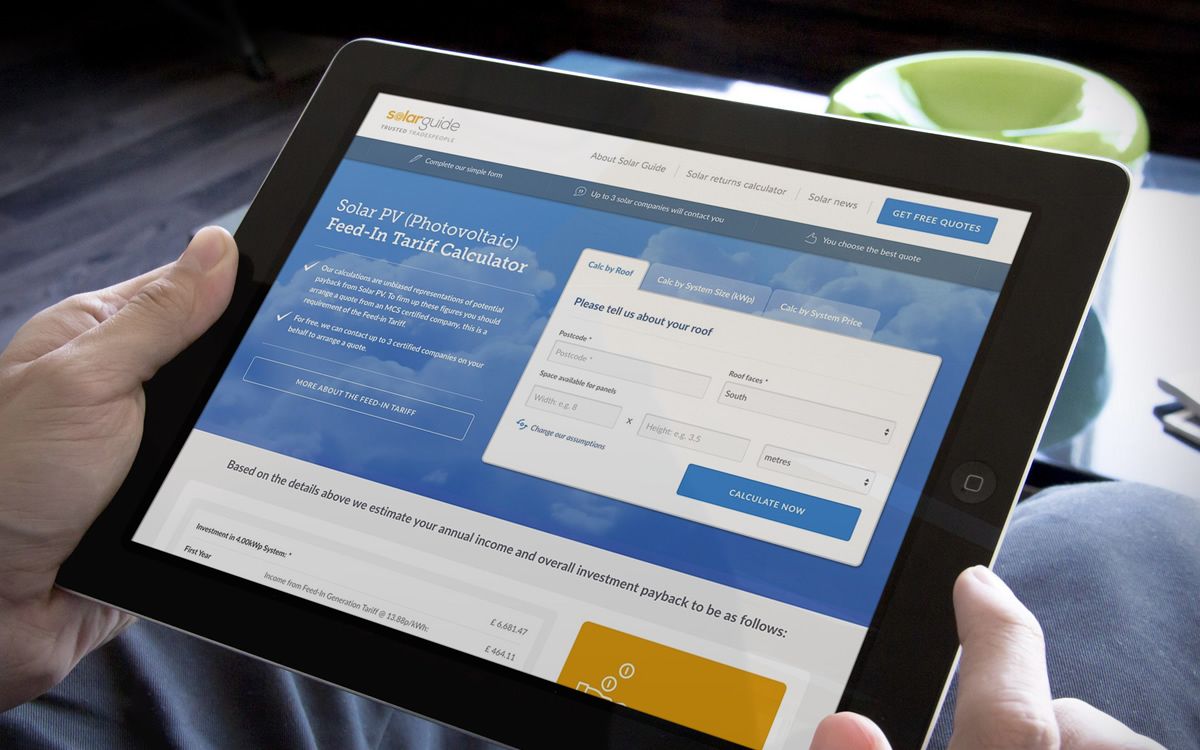 Don't just take our word for it.
Finding a good tradesperson is never easy. To help you decide who to hire, take a look at some of our genuine customer reviews. Honest, unbiased feedback from happy customers is a great place to start and should help you make an informed choice.

Advised me well and did a good job throughout the whole process Also, been very helpful with any questions asked
Peter P — Brandon

The two lads Chris and Matt were very professional but not pushy, guiding us to what in the end we could have to give us the best use and saving over all, this remains to be seen, The installation was quick, clean. The 2 lads cleaned up after leaving us with very little to do. The electrician was very understanding putting the boxes and equipment were we could get to them easier because of our age, we are very happy overall with the total installation.
John J — Orby

An excellent experience dealing with this company. From the very beginning, we explained that we were going away within the next 10 days and were assured that they would do their very best to accommodate us. In fact, they did. Scaffolding erected on the following Saturday, solar panels installed on Monday and electrical connections made on Wednesday! From the initial surveyor through to the final electrician leaving (including the scaffolders and the roofing guys) a great bunch of people who do what they say they are going to do.
Geoffrey G — Tamworth

Latest information and articles

All you need to know about Solar PV and Solar Water Heating
Popular articles
Read More

Find your local solar installer

Please select your region from the list and start your search
Locate your area on the map for a list of solar installers near you.
Alternatively you can use our postcode search below.
Find a solar installer by city