Get

FREE

quotes for installation
The UK's leading resource of solar & renewable installation & maintenance professionals
It couldn't be easier! Simply complete our quick enquiry form and get quotes from up to 3 solar installers in your area. It's quick, free and there's no obligation to use any quotes you receive.
We only work with reputable, trusted MCS registered companies which have passed our strict quality criteria, so you can rest assured you'll receive only the very best.
How Solar Guide Works

Tell us your requirements
Fill in our online form and we will supply you with up to 3 quotes from approved local installers. Free.

Receive your quotes
All our quotes are supplied from only MCS certified companies, a requirement to claim your Feed-in Tariff..

Select your installer
After you have received your no-obligation quotes, you can select your preferred tradesman.

Rate your experience
Finally, leave feedback and rate the companies that have quoted for you.
The Benefits of Solar PV
Here's what Solar PV could do for you:
You get paid for the electricity you generate and don't use

The Government's feed-in-tariff pays a set rate per kWh of electricity generated and an additional rate for any exported back to the national grid.

Receive a tax free income

The feed-in tariff is guaranteed by the Government for 20 years and will rise in line with inflation.

Reduce your carbon footprint

Clean energy means you reduce your carbon emissions by up to 1 tonne per annum.

Produce energy even on cloudy days

Panels designed for European countries simply need day light to produce electricity.
Benefits of Solar Thermal
Here's what Solar Thermal could do for you:
You get paid for the hot water you generate

Your solar thermal installation will be eligible for the Government Renewable Heat Incentive – that is a tax free, index-linked payment for seven years.

Save on energy bills

Hot water produced by solar thermal panels offsets the cost of energy that you would otherwise use to heat the water.

Reduce your carbon footprint

Nothing is burned therefore offsetting any carbon dioxide that would have otherwise been produced.

Heated water for 365 days a year

When solar energy is minimal during the winter months a conventional boiler or immersion heater can be used to supplement your hot water.
Feed-in Tariff for Solar PV
Domestic solar installations up to 10kW in size will receive a FiT rate of 3.79p/kWh from 1 January to 31 March 2019, after which degressions will continue to occur every quarter.
The export tariff currently sits at 5.24p/kWh.
RHI for solar thermal installations
The Domestic Renewable Heat Incentive (RHI) is a quarterly payment over seven years to households who have installed solar thermal systems. The current rate sits at 20.66p/kWh for solar thermal applications.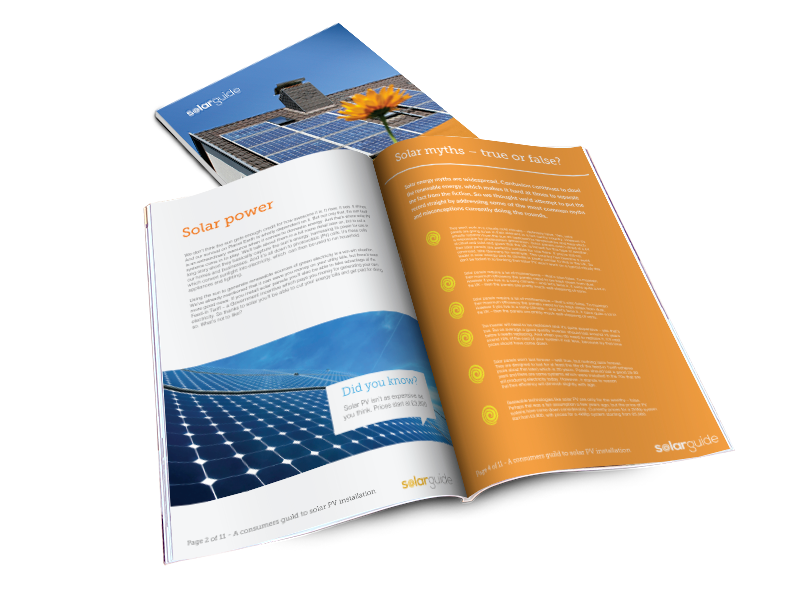 A consumer's guide to solar PV installation
Are you thinking about installing solar panels but need more information? Our free consumer guide is a great start.
Download Guide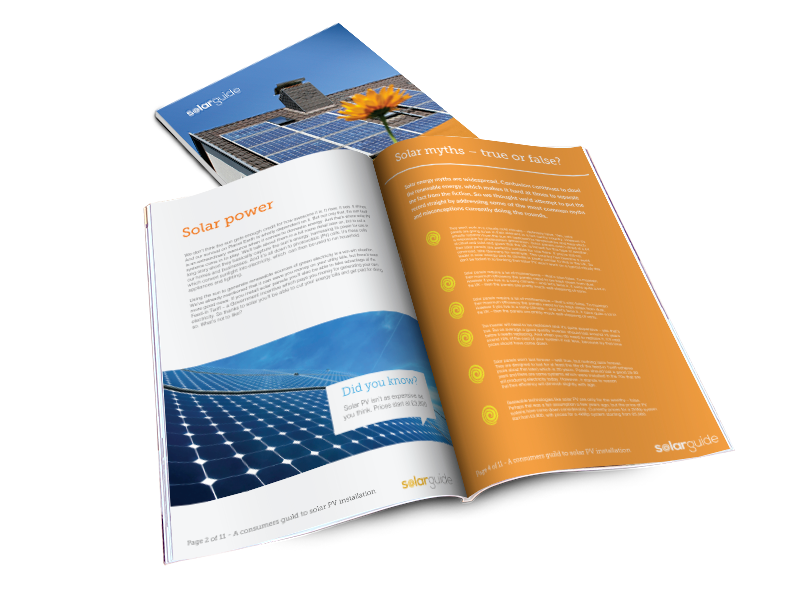 Guides, articles & news

All you need to know about Solar PV and Solar Water Heating
Popular articles
Read More

Find your local solar installer

Please select your region from the list and start your search
Locate your area on the map for a list of solar installers near you.
Alternatively you can use our postcode search below.
Find a solar installer by city