Compare SunPower Solar Panels, Prices & Reviews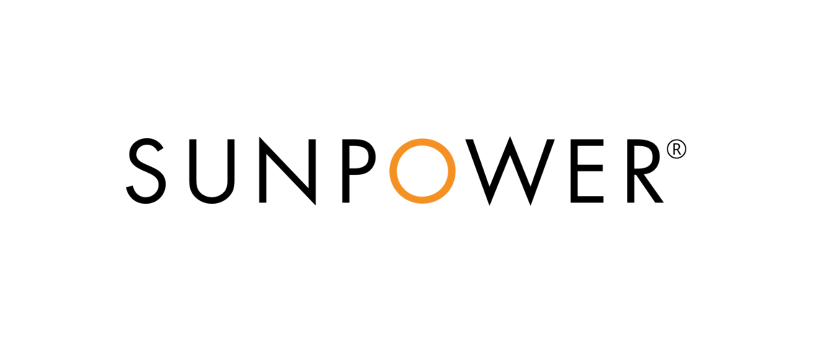 When it comes to finding solar panels that will give you the most value for money, SunPower is the manufacturer of choice. Since 1985, their solar panels have been installed on residential properties and businesses.
Slightly more out of the ordinary, SunPower solar modules were used on the first-ever manned flight in a panel powered by solar energy – this is a manufacturer with innovation at the heart of everything they do.
If you're interested in SunPower solar panels for your property, use our service to get free and non-binding quotes from solar installers based in your area. Simply complete our online form below and you'll be matched with up to 4 installers qualified to carry out the work. Once you have the quotes, you can compare them to ensure you're getting the most competitive price from the very best person.
Get your best deal
Quickly compare up to 4 free quotes
It's free, easy and without obligation
Compare quotes & get the best prices
Save up to £608 per year
Why Choose SunPower Solar Panels?
SunPower is one of the most trusted and well-respected solar manufacturers around and their history speaks for itself.
Should you decide to invest in SUnpower solar panels, you can be guaranteed of the following benefits:
Durability
Reliability
Increased energy generation
High efficiency
The Sunpower Maxeon 3 range of solar panels deliver a power output of 400W – the first residential panels to reach that level – which can deliver your home with 60% more energy than conventional panels over the 25-year warranty period. For their Maxeon panels to still be achieving efficiency levels of 92% going into the 25th year makes this range of panels a huge investment.
SunPower Maxeon 3
Maxeon 3 is the leading range of solar panels from manufacturer SunPower. These are highly efficient and powerful modules that are capable of generating 60% more energy of the 25-year warranty period than other solar panels on the market.
The range includes the first residential solar panel with a power output of 400W.
No grid lines as they use back-contact conductivity which also allows them to absorb more sunlight
The use of triple-redundant connectors removes concerns about them expanding and contracting when there's a change in temperature
Lowest degradation rates in the solar industry (0.25% per year for 24 years)
Still able to reach highly efficient levels of 92% after 24 years
In addition to all of the above, SunPower state that their Maxeon solar modules have the potential to last for more than 40 years which would make them amongst the lengthiest on the market.
Module
SPR-MAX3-400
SPR-MAX3-395
SPR-MAX3-390
Nominal Power
400W
395W
390W
Efficiency
22.6%
22.3%
22.1%
Cell Type
Monocrystalline
Weight
19kg
As well as the above solar modules, the Maxeon 3 range also includes 'BLK' models of 355W and 375W. While the panels above have grid lines, these are completely black, giving them a seamless and modern design.
Module
SPR-MAX3-375-BLK
SPR-MAX3-355-BLK
Nominal Power
375W
355W
Efficiency
21.2%
20.1%
Cell Type
Monocrystalline
Weight
19kg
SunPower Maxeon 2
Before the Maxeon 3 range came Maxeon 2 which are also highly efficient – designed to deliver around 45% more energy over a 25 year period than conventional solar panels.
Module
SPR-MAX2-360
SPR-MAX3-350
SPR-MAX3-340
Nominal Power
360W
350W
340W
Efficiency
20.4%
19.8%
19.2%
Cell Type
Monocrystalline
Weight
19kg
---
 SunPower X-Series: X22-370 DC
The X-22-370 DC is an incredibly efficient solar panel with an efficiency of 22.7% which is able to deliver up to 60% more energy than a conventional solar panel during its lifetime.
| Module | SPR-X22-370 |
| --- | --- |
| Nominal Power | 370W |
| Efficiency | 22.7% |
| Cell Type | Monocrystalline |
| Weight | 19kg |
SunPower X-Series: X22-360 DC
These panels are the ideal choice for properties where space is at a premium and there's no loss of efficiency with these modules also able to give your home 60% more energy over 25 years compared to solar panels from another brand.
Module
SPR-X22-360
SPR-X21-345
Nominal Power
360W
345W
Efficiency
22.1%
21.2%
Cell Type
Monocrystalline
Weight
19kg
SunPower X-Series: X21-350-BLK DC
BLK solar panels from SunPower have a sleek black design that looks more elegant than traditional solar panels as the cells are much less visible.
Module
SPR-X21-350-BLK
SPR-X21-335-BLK
Nominal Power
350W
335W
Efficiency
21.5%
20.6%
Cell Type
Monocrystalline
Weight
19kg
SunPower E-Series: E20-327 DC
E-Series solar panels won't deliver your home with as much energy over 25 years as Maxeon solar panels but still around 20% more than conventional panels. Their design allows them to work efficiently even in low light, high temperatures and cloudy conditions.
Module
SPR-E20-327
SPR-E19-320
Nominal Power
327W
320W
Efficiency
20.1%
19.6%
Cell Type
Monocrystalline
Weight
18.6kg
SunPower E-Series: E19-320-BLK DC
The E-Series range is also available in a sleek black design if you want your solar panels to have a modern look.
Module
SPR-E19-320-BLK
SPR-E19-315-BLK
Nominal Power
320W
315W
Efficiency
19.6%
19.3%
Cell Type
Monocrystalline
Weight
18.6kg
SunPower Maxeon Warranty
SunPower Maxeon solar panels are covered by a 25-year warranty and are guaranteed to still be 98% efficient at the end of the first year. Every year after, they will only lose 0.25% efficiency per year for 24 years – putting the efficiency in the final year of the warranty at 92%.
Has this sparked your interest in SunPower solar panels? Save money on solar battery installation by comparing quotes from up to 4 accredited installers in your area. Get free quotes today by completing our quick and simple enquiry form below.
Get your best deal
Quickly compare up to 4 free quotes
It's free, easy and without obligation
Compare quotes & get the best prices
Save up to £608 per year