Are Solar Panel Grants and Free Solar Available in 2020?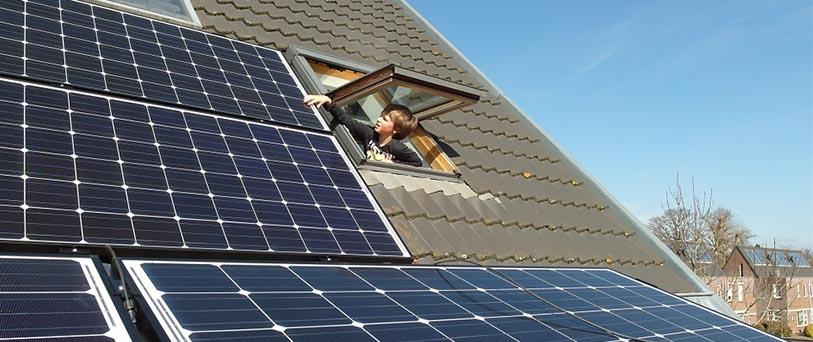 Solar panels use the sun's energy to produce free electricity for your home but despite the fact that they could be earning homeowners money through payment schemes and reduced energy bills, the initial costs can still put some people off.
This leaves many people searching for free ways to get solar panels or grants, mainly through government funded schemes, to help cover the cost but are such schemes available? We've put this article together to help you find the best way to get solar panels for your home.
---
Get Free Solar Panel Quotes:
Get quotes and compare prices.
---
Are Solar Panel Grants Available in 2019?
The Green Deal was launched in 2013, offering government grants for solar panels as a way of helping homeowners to make their homes more efficient in order to reduce their energy bills and reduce carbon emissions. Part of this initiative was to provide a loan to homeowners which could be used to install solar panels. This loan was then paid back over 10-25 years using the money that was being saved each month on energy bills. Homeowners would still receive Feed-in Tariff payments. Unfortunately, the government grants for solar panels ended in 2015 after lack of interest from homeowners resulted in the scheme not being able to achieve what it set out to do.
Until 31st March 2019, owners of solar PV panels could also benefit from the government's Feed-in Tariff (FiT) scheme. The Feed-in Tariff meant that owners would receive payments by exporting the electricity generated by their solar panels to the national power grid. So, as well as saving money on electricity bills, they could be receiving payments from the government for 20 years after the system was installed. The FiT has yet to be replaced by another incentive scheme.
Despite the Green Deal and FiT scheme coming to an end, you can still receive payments for having solar thermal panels installed on your home (not solar PV) via the Renewable Heat Incentive.
---
Get Free Solar Panel Quotes:        Get quotes and compare prices.
---
Renewable Heat Incentive
By having solar thermal panels installed on your home, you can benefit from Renewable Heat Incentive (RHI) payments. These RHI payments come from the government every quarter and are changed each year, with the amount you receive being based on how much heat your solar thermal panels produce.
To be eligible to receive these payments, you'll need to register your solar thermal system within a year of the installation.
So in a way there's still a grant around in the form of the Renewable Heat Incentive for solar thermal panels, but it's a more long-term payback than an upfront payment.
Can I Get Free Solar Panels in 2019?
While you might not be able to get government funded solar panels installed on your roof in 2019, in a few years the solar panels can pay for themselves through energy bill savings and government incentive payments, such as the Renewable Heat Incentive.
What were the free solar panel schemes?
A few years ago, free solar panel schemes (rent-a-roof) were a common way of getting solar panels installed onto your roof without the upfront costs. Some companies wanted to receive those Feed-in Tariff payments, so would rent your roof for as long as 25 years. During this period, the company would install solar panels and keep them fully maintained.
So, how would this benefit the homeowner? You'd be getting solar panels installed on your roof for free and still get to use the electricity they generated. And what was the catch? The company would receive all Feed-in Tariff payments earned by the solar panels on your home.
Due to the Feed-in Tariff payments reducing year after year, this route to free solar panels is no longer available as the companies can't make such a profit.
How to get free solar panels from the government, is it possible?
Currently, no you can't get solar panel grants from the government. However, you can ensure you get the best deal.
Start out on the right track by comparing quotes from at least 3 installers to ensure that you're getting the cheapest deal. Fill in a form on Solar Guide to get free quotes from trusted engineers in your area.
You Can Get Free Installation Quotes
There might not be any free government funded solar panels schemes at the moment but one thing you can be sure of is getting free installation quotes from trusted engineers in your area through Solar Guide.
Simply complete our online form with the details of the installation and you'll be contacted by up to 3 solar installers in your area who will each provide a quote, which you can then compare. There's no-obligation whatsoever to accept one of the quotes so why not see if you can get a great deal on your solar panel installation today?
---
Get Free Solar Panel Quotes:        Get quotes and compare prices.
---