Compare Trina Solar Panels Prices & Reviews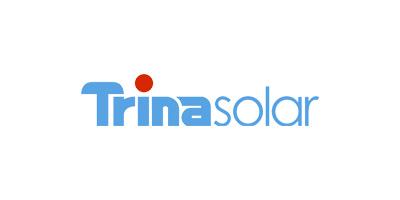 Trina Solar is committed to providing smart energy solutions for residential properties. If you choose Trina Solar, you'll be in good hands. This company is a leading global provider responsible for successful installations around the world.
All Trina Solar's solar panels are designed and manufactured to the very best quality standards and then thoroughly tested. They stand by their quality promise too with a 25 or 30- year linear power warranty, as well as guarantees that panel output will still be achieving at least 90% performance by year 10. This is a recognised issue that not all manufacturers address.
---
 
Get Free Solar Panel Quotes:        Get quotes and compare prices.
 
---
Trina Solar was founded in 1997 and has a long history as a pioneer of solar PV.
The company has since become an internationally recognised manufacturer of mono and multicrystalline photovoltaic (PV) modules. It began as a system installation company in China.
With high-quality PV modules Trina Solar provides clean and reliable solar electric power to on-grid and off-grid residential, commercial, industrial and utility scale applications around the world.
It products have power outputs ranging from 170W to 290W.
Sales and marketing offices cover Asia, Europe and North-America, and its products are sold in all major PV markets worldwide, such as Germany, Italy, USA, France, and Japan.
Why choose Trina Solar Panels for your UK home?
There are plenty of great reasons to choose Trina solar panels for your home, not least the fact that their range of financing options ensures that installing solar is affordable for you. Solar is a clean and safe investment for your family which helps you to reduce electricity bills, avoid the impact of rising energy costs and potentially increase the value of your property too.
The Trina Solar Product Range
There are two popular residential product choices offered by Trina Solar, both of which have been created to meet the various needs of homeowners looking for a solar power generation solution.
---
 
Get Free Solar Panel Quotes:        Get quotes and compare prices.
 
---
Quadmax Module
Perfect for installing on a roof, Quadmax features 72 125mm monocrystalline cells. The square cells make the most of the energy generating surface, improving performance by up to 8% compared to more common mono modules. These panels look good too, thanks to the module back sheet and the solid-colour cells. Quadmax is available with black frame.
Up to 164W/m² power density
Square mono cells with anti-reflective coating
Great aesthetics for residential applications
Easy handling and optimum utilisation of roof space
Excellent low light performance on cloudy days, mornings and evenings
Specification DC80.08: 72-cell
205-215W
16.8% max module efficiency
72 cells, 125mm
Original MC4 connectors
2400Pa wind load, 5400Pa snow load
Low weight – just 12kg/m²
Honey M Plus
These modules from Trina Solar offer the best performance in rooftop PV applications. The advanced PERC and 5 busbar technology helped Honey M Plus products to set the output world record of 335.2Wp for a 60-cell module in 2014.
Excellent low light performance on cloudy days, mornings and evenings
PERC technology, advanced Honey surface texturing and 5 bus bars
Gives maximum efficiency (Up to 177 W/m2 power density) with limited space
Low thermal coefficients for greater energy production at high operating temperatures
Attractive aesthetics ideal for residential applications
Highly reliable due to stringent quality control exceeding certification requirements
Withstands challenging environmental conditions including snow, wind and salt mist
Specification DC05A.08 (II) 60-Cell Monocrystalline
280-290W (DC05A.08)
17.7% maximum module efficiency
60 cells, 156mm
Connector: MC4 Compatible
2400Pa wind load, 5400Pa snow load
Trina Solar in the Forum & Articles Section
---
 
Get Free Solar Panel Quotes:        Get quotes and compare prices.
 
---