Compare Panasonic Panels Prices & Reviews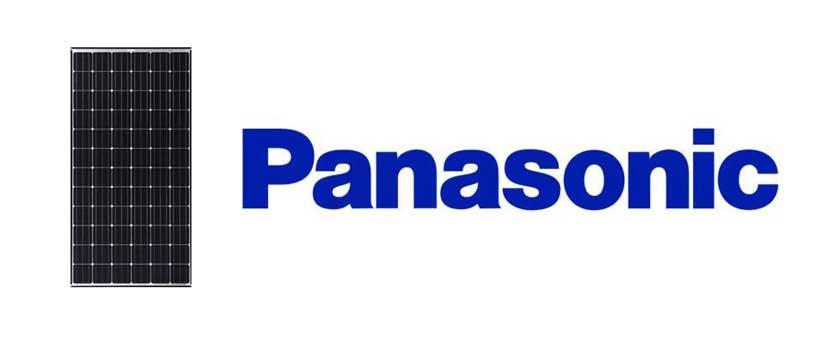 Solar panels might not be the first thing that comes to mind when you think of Panasonic but this technology company has been been developing solar PV since 1975.
Originally under the name SANYO, modern Panasonic solar modules are backed by over 40 years of research and development to deliver highly efficient solar modules to anyone looking to reduce their energy bills.
---
 
Get Free Solar Panel Quotes:        Get quotes and compare prices.
 
---
Panasonic HIT Solar Module Range
The Panasonic Solar HIT range of solar modules are all made to highly efficient standards in a variety of sizes to suit homes with even the most complicated of roofs.
| | | | | |
| --- | --- | --- | --- | --- |
| Solar Panel | Maximum Power | Maximum Efficiency | Dimensions (HxWxD) | Weight |
| HIT N330K Black | 330W | 19.7% | 1590 x 1053 x 40mm | 19kg |
| HIT N250 Slim | 250W | 19.8% | 1580 x 798 x 35mm | 15kg |
| HIT N300 Compact | 300W | 19.5% | 1053 x 1463 x 35mm | 18kg |
| HIT N335 | 330W | 19.7% | 1590 x 1053 x 40mm | 19kg |
HIT N330K KURO Black
N330K KURO solar panels have a power output of 335W, an efficiency of 19.7% and are guaranteed to be achieving 86.2% of that original efficiency after 25 years..
Energy generation is maximised thanks to the modules featuring anti-reflection glass and can outperform other solar panels in hot temperatures for greater energy generation during the summer months.
The black colouring of the modules maximises heat generation to deliver unmatchable generation during the summer months. This feature is of most benefit to those in warmer areas.
HIT N250 Slim
At a length of 160cm and width of 80cm, the N250 Slim solar modules are ideal for smaller roofs and more complex installations. The panels have a power output of 250W, nominal efficiency of 19.8% and Panasonic HIT solar cells that perform well even during hot temperatures.
HIT N300 Compact
A compact size of under 150cm in length of the HIT N300 solar panels means that many roofs can benefit from even more solar panels, which will increase the total power output of the solar PV system.
So if your property has a small roof, with an array of Panasonic N300 compact solar panels, you can still generate a large amount of power.
HIT N335
Panasonic have designed their HIT N335 solar modules to achieve a high power output, and at 330W they'll do just that. While they're powerful modules, they only measure 160cm in length, which means these panels can deliver up to 25% more power than solar panels of a similar size (typically around 265W).
Why Choose Panasonic Solar Panels?
Panasonic solar panels are powerful and highly efficient, making them one of the best manufacturers on the UK market:
Compact sizes mean that even the most complex roof shapes can benefit from a solar array
A temperature coefficient of 0.258%/°C means that Panasonic solar panels can generate more power in higher temperatures than standard solar panels
A 25 year product warranty is one of the longest available on a solar module in the UK
Of 4 million Panasonic module installations across Europe, only 0.0044% have ever failed
All panels have a water drainage system which guarantees greater performance for longer.
How Much do Panasonic HIT Solar Panels Cost?
A single Panasonic solar module is likely to cost somewhere between £275 and £350 per module before installation and come with a 25 year power warranty as well as a 25 year product warranty.
When it comes to finding the most competitive price for the installation of Panasonic HIT solar panels, we highly recommend comparing multiple quotes. By taking a few moments to complete our simple online form, you can get free quotes from up to 3 installers based in your local area.
---
 
Get Free Solar Panel Quotes:        Get quotes and compare prices.
 
---