Will Solar Panels Increase the Value of my Home?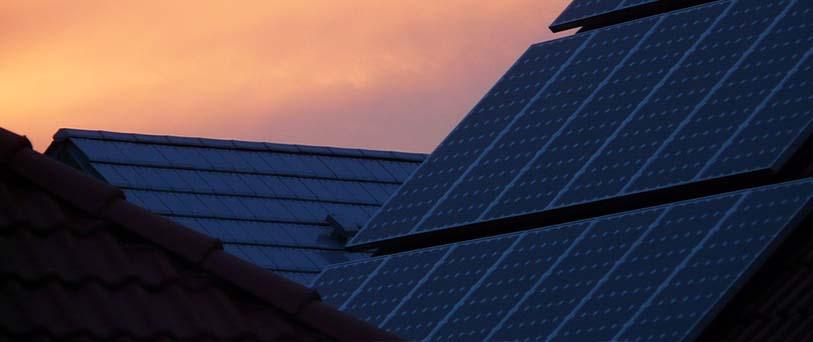 There are many advantages to installing solar photovoltaic panels. They will help to lower your energy bills and reduce your carbon footprint, but could they also increase the value of your home? 
---
---
What we Know About Solar Panels and House Prices
Solar PV panels are still a relatively new technology, so it's not exactly clear how much extra your home might be worth with a solar PV system installed. However, research in America and Europe points to an increase in property values.
Take the sunny state of California for example. The most populous US state, here properties are seen to command more money if they have solar panels, adding almost $6,000 for every kilowatt of solar energy installed.
So, what about the UK? Although there's no direct link to solar panels increasing resale values, it is clear that installing a solar PV system will increase your home's saleability. An independent study carried out by mortgage provider ING Direct last year revealed solar panels to be the most desired extra on a home for 4 in 10 people. In other words, installing solar panels will make your home seem more attractive to potential buyers and could give you that much needed edge in the property market when the time comes to sell.
The Department of Energy and Climate Change (DECC) has also conducted research into the importance of energy efficiency and its influence on property prices in England. The report from June 2013 concluded that energy saving measures boost house prices by up to 14%. The DECC found that energy saving home improvements, such as solar panels, could increase property values by on average £16,000.
Between 1995 and 2011, over 320,000 properties were analysed and according to the research, by improving a homes EPC Rating from band G to E – or from a D to a B – property prices rose significantly.
Location was also found to be a contributing factor too. Homes in the North East saw the most value added to their properties (£25,355), slightly more compared to properties in the North West (£23,155).
What are the Benefits of Solar Panels?
There's no getting away from the fact that gas and electricity bills are rising and show no signs of slowing down either. In fact, the average energy bill is set to double to £2,500 by 2020.  A cost-effective way to protect yourself against expensive fossil fuels is by adopting solar energy and over 500,000 UK households have already made the switch.
With fuel bills continuing to rise, people are more conscious about energy efficiency and pay much greater attention to energy saving home improvements. By investing in an energy efficient property prospective home buyers feel secure in the knowledge that it  costs less to run. The main benefits of installing solar panels include:
Reduced energy bills
Increased appeal to potential buyers
A much lower carbon footprint
How Much Will it Cost to Install Solar Panels?
Solar panels are now cheaper than ever to install and typically pay for themselves in 6-8 years. In fact, at the time of writing solar panel costs are typically 70% cheaper than they were in 2010 – when the Feed-in Tariff was first introduced.
Over 500,000 households across the UK are already wise to the benefits of solar energy, and have chosen to install solar panels. Solar panel prices have dropped considerably over last couple of years, and currently start from as little as £3,800 for a 2kWp system, and from £5,900 for a larger 4kWp solar panel system. Just four years ago the typical cost of a 4kWp system was over £12,500.
Although it's still too early to say how much value solar panels have on actual property prices, making your home more energy efficient is a big tick in the box for any potential buyer.
Why not use Solar Guide's free quotes service to source competitive free quotes from local MCS certified (or equivalent) solar installers. You can request up to four quotes for free, and there's no obligation.
---
---