Cheap Chinese Solar Panels Proving Popular in the UK
Chinese manufactured solar photovoltaic panels are selling like hot cakes in the UK after the price of units decreased by more than 30 per cent since January.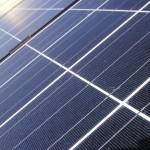 The rate at which the cost of Chinese solar PV has been dropping may be a concern for western manufacturers and suppliers, but homeowners in the UK are reaping the benefits.
Gabriel Wondrausch, founder of Solar Gift Solar, an installation firm based in Exeter, said: "Prices are falling so fast that some buyers are holding off making purchases on the expectation they will come down even more.
"We have seen an average fall of around 33 per cent so far this year and I would expect to see a further 15 per cent decline in the last quarter".
There is perhaps no better time than the present for homeowners in the UK to invest in solar technology. Not only are prices from Chinese manufacturers extremely competitive, but homeowners can still avail of the feed-in tariff system, which guarantees a fixed rate of payment for green electricity exported to the National Grid.
The emerging dominance of Chinese solar firms is not without its drawbacks, however, as several US and German firms have experienced. The USA and Germany had been in control of the Solar market, producing solar panels in various markets across the globe, but China's competitive pricing structure has seen both countries cede ground to the Far East.
US and German solar companies have also encountered financial difficulties, with North American firms such as Evergreen and Solyndra Solar being declared bankrupt in recent months. German-based Conergy, meanwhile, is planning to shed around 100 jobs from its factory in Hamburg.
As western firms heap blame on China, the founder of Himin Solar Corporation, Huang Ming, noted that global market conditions are the cause of many a solar company's downfall. Mr Ming also made clear that many small-scale Chinese manufacturers were being forced out of business.
Mr Ming said: "It's nonsense that Chinese companies are thriving on the back of low credit from state-owned banks. You can get lower interest rates from local banks in the west - and governments from Germany to the US have been offering financial support to solar developments".