Choose the

best

offer
for your needs
Get

FREE

quotes for installation
Why use Solar Guide?
It's free and easy

No-fee, no-obligation and no-hassle

No-fee, no-obligation and no-hassle

Compare quotes & get the best prices

Compare quotes & get the best prices

Save money on installation

Get Quotes for Solar PV, Thermal & Storage Batteries
Our unique service enables you to get free quotes for your solar project from reputable UK installers, compare them and choose the best.
How Solar Guide works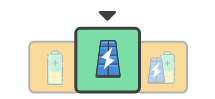 1. Get quotes
Save time by completing one form & let multiple quotes come to you.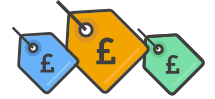 2. Compare prices
Compare prices from local, recommended installers.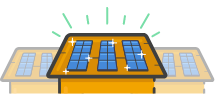 3. Choose the best
We only work with reputable installers.
Solar projects we can help you with

Solar Panels
Create your own electricity and earn money with solar panels.
The cost of installing solar panels has never been cheaper, we can help arrange free quotes from trusted local installers.

Solar Battery
Use all of your generated energy with a solar battery.
Cut your energy bills even further with a solar storage battery and reduce the amount of energy you need to buy from a supplier.

Solar Panels + Battery
Maximise the energy generated and lower your energy bills.
Save time, simplify installation and maximise your energy savings by installing solar PV and a solar battery at the same time.

Solar Thermal (Hot Water)
Heat your water for free with a solar thermal system.
Solar thermal systems work in conjunction with conventional water heaters and transfer heat to a dedicated hot water cylinder.