UK Underestimates the Potential of Solar Energy
Greg Barker, the Minister of State for Energy and Climate Change, says Britain overlooks the benefits and overestimates the costs where solar energy is concerned.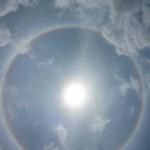 As well as underestimating its potential, Barker believes it's time for the government to reappraise the technology because of rapidly falling costs. He was commenting on a report issued today by the Solar Trade Association (STA), which claims the Government and its advisers have underestimated the benefits and overestimated the costs of solar energy.
"While I wouldn't necessarily concur with all the specific recommendations of the report," Barker said, "there is one clear message that I do agree with: that solar has far more potential than has previously been thought."
"Historically, the Department of Energy and Climate Change (Decc) has underestimated the contribution that solar can make. But solar is now going through an extraordinary stage of development ... it's capable of scaling up and competing with the big boys. It's not just for enthusiasts. It has potential to be a significant source of energy."
However, Barker still plans to press ahead with plans to slash the subsidy given to large-scale solar installations via the feed-in tariff scheme (Fits). It's a move that STA chairman, Howard Johns claims could "decapitate" or even "destroy" the UK's fledgling solar industry.