National solar centre opens in Cornwall
After a pretty turbulent 18 months, 2012 will be remembered as a rather dramatic and challenging year for the UK solar industry. But barely three weeks into a new year and 2013 is already looking brighter with the news that the country is to get a new national solar centre.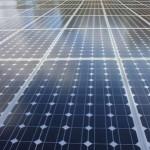 Yes it would appear 2013 is off to an encouraging start for our hard grafting solar energy industry. A hub for solar research and training, the Building Research Establishment Solar Centre is expected to aid the uptake of solar electricity generation and will provide support for the UK solar industry. Located in St Austell in Cornwall, the centre opened its doors on 16 January and is set to boost renewable energy generation by driving innovation and injecting a much needed confidence boost to a struggling solar energy market that has suffered considerably over the past 18 months.
With new researching predicting rapid growth for the global solar sector, the BRE Solar Centre will give installers and developers the opportunity to train staff, test new and emerging technologies, collect performance data in a controlled environment as well as optimise the installation process.
The Solar Trade Association (STA) has been heavily involved in the centre's development. In a STA press release CEO Paul Barwell said such a centre was long overdue and there was a real need for an independent centre providing knowledge and expertise which will be made accessible to all – industry, consumers and Government agencies alike.
"The BRE is a well-established authority on the built environment and is very well placed to deliver this project. We are delighted that Ray Noble (the STA's solar PV specialist) has been instrumental in the development of the Centre, and we are already in discussions with BRE on developing collaborative projects involving the Centre."
Barwell added that in order for the UK to fully realise the potential solar PV and solar thermal technologies offer training, communications, development of standards, data aggregation and analysis will all need to be embraced.
Heading up the new BRE Solar Centre is Nick Tune, director of BRE Wales and South West. He told Business Green that the centre would spark considerable interest across the sector and provide much needed independent data to help the solar industry understand "what is being generated, where, and using what technologies".
BRE and the STA are also keen to implement a code of practice for solar installations over 50kW, and will be encouraging the solar installers and manufacturers to embrace the research and training services the centre offers.