UK takes sixth place for global small scale solar PV
When it came to small scale solar photovoltaic deployment in 2013, the UK managed to place sixth in a global league table, according to a report from NPD Solarbuzz.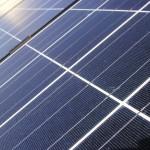 Although the solar market in 2013 was dominated by large-scale, ground mounted solar systems, the UK still managed a respectable ranking for the most solar PV capacity installed in the 12 month period worldwide.
Small-scale solar comprises of domestic solar panel systems (up to 10kW but most fell into the the 0-4kW banding) and non-residential rooftop installations up to 100kW. Non-residential rooftop installations include schools, medical centres and agricultural buildings; all of which contribute to the small rooftop segment.
Domestic sized solar PV in the UK is still a cost effective option. You can use our free quotes service to get up to three no obligation quotes from MCS solar installers and benefit from lower electricity bills. There's also the added advantage of the solar feed-in tariff scheme, which pays green adopters money for generating their own renewable energy.
Sub-50kW commercial solar also continues to be economically viable, thanks to financial support from a stabilised feed-in tariff scheme and lower system prices. The increase of electricity prices would also have had an impact on the level of uptake.
As SolarBuzz points out, creating a sustainable small-scale solar market is no easy task. Leading countries for solar deployment like India and China have predominately large-scale solar uptake to thank for their success.
For more solar research and analysis and to read the small-scale solar PV market trends in 2013 report, visit Solarbuzz.