Torbay's £1.5m Solar Power Plan
Torbay Council hopes to generate more than £1.5 million over the next 25 years by installing solar panels on public buildings.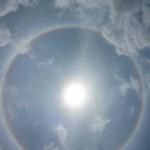 The project would see the local authority invest up to £1.8million to install photovoltaic and solar panels on 45 public buildings in South Devon, including the town hall, 24 school buildings and 8 council offices.
In a report compiled by senior environmental policy officer Dominic Vincent, based on photovoltaic panels being installed on all 45 proposed buildings, the project could deliver a total revenue of £4.3million over 25 years.
"This represents a net financial benefit to Torbay Council of about £1.5million after repayment of the loan," said Mr Vincent.
Torbay's deputy mayor, David Thomas said Torbay – which, alongside Paignton and Brixham, is known as the English Riviera – is one of the "best places in the country" to make use of solar energy.
Speaking to BBC Radio Devon, Mr Thomas said: "Torbay has an absolutely ideal opportunity for sunshine. This is an 'invest to save'. This is an income generator for Torbay Council."
Should the solar project get the green light, the council aims to install the panels before April 2012. By fitting the panels, under the Government's feed-in tariff (Fit) scheme, the council would be paid for both energy generated and any unused energy that they exported back to the national grid.
Some of the buildings earmarked for the scheme include Brixham fish market, Torquay Town Hall, and the Palace Theatre in Paignton.
Torbay Council would also make savings on its energy bills and reduce its carbon dioxide emissions, saving up to 237 tonnes of carbon dioxide a year