Solar Powered Car Race Goes Down Under
The power of the sun is the driving force behind the 2011 World Solar Challenge.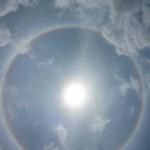 From 16-23 October, teams from across the world will be heading Down Under to take part in one of the most prestigious events of its kind; a biannual solar powered car race that attracts entrants from the world's best technical colleges and universities.
The premise of the challenge is to not only build a car that can run on solar power – but to prove that it actually works by driving it across Australia. Starting at Darwin, the winner of the competition is the first team to arrive in Adelaide, some 3,000km away.
Cambridge University Eco will be representing the UK, with the likes of Blue Sky Solar (Canada), Stanford Solar Car Project (USA), Aurora Vehicle Association (Australia) and Tokai University (Japan) all hoping to be crowned the winner of the 2011 World Solar Challange.
Another team aiming for success is the Nuon Solar Team, from the University of Delft in the Netherlands. The students have had just over a year to design and build their solar car.
For more information about Nuon Solar Team's entry, visit www.bbc.co.uk/news/technology