Car Manufacturer Gets into Gear For Solar Power
In an ambitious move, car manufacturer Toyota is set to install a £10m solar array to power operations at its Derbyshire plant, after the local authority granted the company planning approval.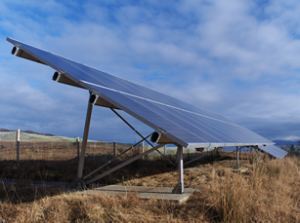 Toyota plans to fit around 17,000 solar photovoltaic panels on 90,000 square metres of industrial land within the plant's boundaries. With an estimated capacity of 4.6 million kWh of natural energy per year, Toyota say it will be able to supply enough energy to build around 7,000 cars annually at the plant, which produces Auris hybrid, Auris and Avensis cars. It will also save the company around 2,000 tons of CO2 emissions a year.
The company claims it will be the first car manufacturer in the UK to install a large-scale solar panel array, in a move which is part of the company's wider strategy of lowering their carbon footprint.
"We are already making a significant contribution to the UK's low carbon economy with production of Auris hybrid - the first European built full hybrid car," said deputy managing director at Toyota Manufacturing UK, Tony Walker.
"Generating solar power on-site to supply electricity to the plant underlines our commitment to do even more to further reduce our carbon footprint and is yet another example of our environmental leadership," he added.
In 2008, Toyota installed a 15,000sq-m solar panel array at its Tsutsumi plant in Japan, where it currently generates approximately 2.4 million kWh of natural energy per year.
British Gas will install and fund the solar panels to the company's Burnaston plant, and should begin supplying power to the plant in July, allowing the installation to get in ahead of the Government's proposed cuts to feed-in tariff for large solar arrays.