Japanese Take First Place in Down Under Solar Car Race
After five days and 3,000km, a team from Tokai University in Japan has won the 2011 World Solar Challenge.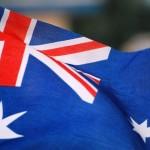 In what was a closely fought race, just over an hour later The Netherlands' Nuon team from the University of Delft claimed second place in the biannual solar powered car race, with the University of Michigan coming in third.
The World Solar Challenge involves teams from the world's best technical colleges and universities participating in the challenge to build a car capable of running on solar power, and to race it over 3,000km, from Darwin to Adelaide.
This year's World Solar Challenge was the largest yet, with some 42 teams from 21 countries taking to the starting line on 16 October 16, 2011. The race was not without its dramas. The second day of the challenge saw teams hampered by a bushfire, delaying the race by several hours.
After securing victory, Team Tokai driver Kenjiro Shinozuka said the team would be toasting their victory with "a few bottles of Australian wine".
For more about the challenge, go to www.worldsolarchallenge.org