Solar Industry Considering Legal Action Over FiT Cuts
The future of solar in the UK isn't shining quite so brightly today, following yesterday's revelation that the Government is to cut solar subsidies from 43.3p per kilowatt hour to just 21p, prompting heavy-hitters in the solar industry to threaten legal action.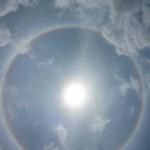 Insiders say the change – set to come into effect from 12 December, subject to a consultation period ending on 23 December – will destroy the solar industry.
By making such drastic cuts to the feed-in tariff (Fit) scheme, investing in solar power will no longer be seen as the attractive option it once was. The move will almost double the payback period for homeowners wanting to invest in the renewable energy technology, although homeowners could still expect a return of around 5%.
Referring to the situation as a "nightmare" which, for many, has left the business no longer worth pursuing, solar company executives may be forced into taking legal action as a means of saving their businesses and the industry.
"There is no business left, it is finished. It just doesn't pay for consumers to do it now," claimed HomeSun's chief executive, Daniel Green.
The chairman of one of the biggest solar installers in the UK, Solarcentury, added his concerns over the Government's willingness to put thousands of jobs at risk in what is essentially one of the UK's few growth industries.
"There is not even any recognition that the industry will need some time to adjust to such a change," commented Jeremy Leggett, who added the move to impose cuts before the consultation period was up meant the Government was "wide open to legal challenge". Mr Leggett said he expected a "very serious industry challenge to be mounted" following yesterday's announcement by the Department of Energy and Climate Change (DECC).
The solar industry is set to take the fight to Westminster, and through its 'Cut Don't Kill' campaign – founded by a coalition of 20 major solar companies – has announced plans for a "day of action", to take place on 23 November.