Charity Threatens to Sue Government Over Solar Cuts
It could be the start of things to come. Since the Government slashed solar subsidies last week, the threat of lawsuits has been looming and now Friends of the Earth is warning it may be forced to do just that.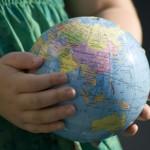 The environmental charity says there is every likelihood it may take legal action by the end of the week, if the Government doesn't scrap its proposals to slash solar PV subsidies by more than half.
"The government is breaking the law with its plans to fast-track a solar industry kill-off - as well as jeopardising thousands of jobs and countless clean energy projects across the country," commented Craig Bennett, the organisation's policy and campaigns director.
Proposals will see the current level of 43.3p paid under the feed-in tariff (Fit) scheme for every kilowatt hour of green electricity generated, slashed to just 21p. The changes are set to be imposed on solar installations completed after 12 December.
FoE believes the cut-off point - just two weeks before the consultation period ends on 23 December – is in fact unlawful, and will no doubt result in planned and unfinished solar projects being deserted.
Since the announcement to cut the tariff levels was made last week, many solar firms have been threatening legal action, saying the move will all but kill off the UK's solar industry. Shortly after the news hit, Jeremy Leggett, chairman of Solarcentury – one of the country's biggest solar installers – said the decision to impose the cuts before the consultation period ended would leave the Government "wide open to legal challenge".