Solar Companies and DECC Face Off Over Subsidy Cuts
The Department of Energy and Climate Change (DECC) faces a legal challenge from a group of solar companies, following the recent feed-in tariff (Fit) cuts.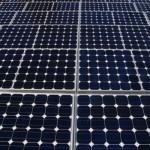 Solarcentury has announced it plans to take legal action over the last week's proposals, which will see the Government slash solar PV subsidies. They are also opposing the 12 December deadline, which is the cut-off point for new solar installations.
The group are to seek an interim injunction against the December deadline, which will see the current higher feed-in tariff rate fall drastically. At present the feed-in tariff is set at 43.3p per kilowatt hour, but under the new changes will be reduced by more than half to 21p.
The group believes the Government's proposals to introduce a mid December deadline is highly unreasonable, not to mention illegal, as it falls less than two weeks before the end of the subsidy consultation period on 23 December.
"We expected a proper and fair consultation on the review of FiTs," said Solarcentury chairman, Jeremy Leggett.
"We were all expecting a new tariff from April 2012. Instead we get a ready-made decision which seriously harms the solar industry and everyone in it and gives us less than six weeks to save the businesses we have built up over multiple years," he added.
Since the news broke on 31 October, the solar industry has described the predicament as a "nightmare" situation, with many companies viewing legal action as the only way forward, especially if it means rescuing their business and their livelihood.