Smart Export Guarantee: Homeowner's Guide to the Solar Panel Scheme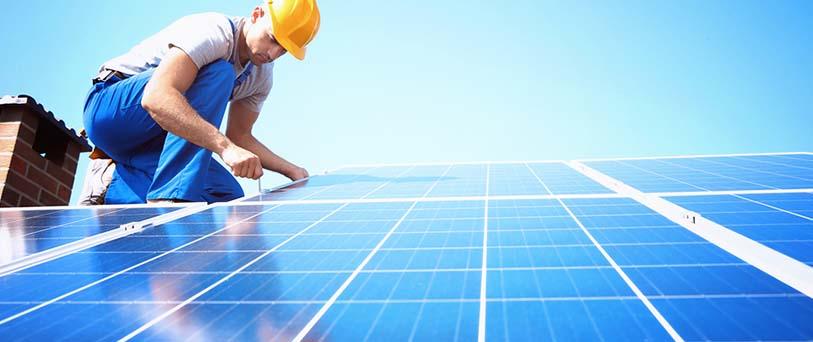 The Smart Export Guarantee (SEG) has been set up by the UK government to replace the Feed-in Tariff (FiT) scheme. Here we outline what you need to know if you are considering installing solar panels on your home or have already done so.
What is the Smart Export Guarantee?
The SEG is a government scheme under which electricity suppliers need to offer a payment tariff owners of small-scale low-carbon generation systems for the electricity they are contributing to the National Grid. The SEG is available to anyone who has installed one of the following types of technology types (in Great Britain) up to a capacity of 5MW, or up to 50kW for Micro-CHP:
Solar photovoltaic (solar PV)
Wind
Micro combined heat and power (CHP)
Hydro
Anaerobic digestion (AD).
In terms of solar photovoltaic panels, which are the most commonly installed type of low-carbon energy generation technology, being registered with the SEG means an electricity supplier will pay you for the solar electricity you generate but don't use in your home. The SEG scheme comes into effect on 1st January 2020 and has no end date as yet.
---
 
Get Free Solar Panel Quotes:        Get quotes and compare prices.
 
---
Why is the Smart Export Guarantee Being Introduced?
The SEG is not the first scheme of its kind in the UK as it is replacing the FiT scheme which ran from April 2010 until March 2019. During the FiT scheme, owners of eligible small-scale low-carbon generators were paid for the electricity generated by their solar PV panels (the Generation Tariff) and then a second payment for the electricity sent to the National Grid (the Export Tariff). The FiT scheme was so successful at encouraging both homeowners, businesses and the solar industry to invest in solar technology that the government continually reduced the tariff being offered over the years before finally closing the scheme to new applicants in March 2019.
Since the FiT scheme closed solar installation has dropped by 94%. After consultation with the solar industry, the government announced that the SEG scheme would brought in to try and inject new life into the solar industry again.
With such focused attention on the issue of carbon emissions, global warming and climate change, in 2019 the UK government pledged to achieve net zero carbon emissions by 2050. Generating electricity from renewable sources such as solar panels rather than fossil fuels is a key element in their plan. The SEG will pay owners for their excess solar electricity in an attempt to boost investment in solar PV panels again.
How the SEG works
The SEG obliges energy suppliers with over 150,000 customers to offer an export tariff to owners of any of the eligible systems (including homes and businesses). Smaller electricity suppliers are not obliged to offer a tariff but can do so if they wish to compete.
There is no minimum tariff rate (at least not a significant one) as energy suppliers who are taking part in the scheme only need to offer at least one tariff in excess of 0p per kWh for every unit of electricity exported to the grid by 31st December 2019. Each electricity supplier can choose how much they want to pay customers for their exported electricity as well as the length of the contract terms or other terms and conditions. The amount of electricity being exported to the grid must be measured by a smart Export Meter. The meter must be able to take readings on a half-hourly basis.
In the early stages of the SEG it's likely that the tariffs will be quite simple, but the scheme has been left quite loose to accommodate future developments in technology. Suppliers may choose to pay different rates for electricity depending on when it is sold to the grid, i.e. paying more for electricity at times of peak demand.
Energy storage, for example, will be eligible to receive export payments, but suppliers will be allowed to exclude 'brown' electricity (electricity bought from the grid) from those payments which will mean that the meter will need to be able to differentiate between 'brown' and 'green' exports.
---
 
Get Free Solar Panel Quotes:        Get quotes and compare prices.
 
---
How does SEG compare to the FiT?
It's important to note that solar PV owners who already receive FiT payments will continue to do so until the end of their agreed period which is usually 25 years after the date of installation. The SEG does not impact on the FiT and if people who are already receiving FiT payments cannot also receive SEG payments, but it is possible to switch from the FiT to the SEG if people wish to do so. Here are some key differences between the schemes to consider.
The FiT scheme paid generators for the total amount of electricity generated as well as electricity exported to the grid. The SEG will only pay for electricity exported, i.e. not used in the home.
The FiT scheme tariff was fixed across the board so that payments linked to the index price. This meant that when you registered with the scheme you knew you would be receiving a healthy price for the 20-25 year period. However, the SEG allows suppliers to set their own tariff rates as long as they are higher than zero and there are no guarantees on how long each rate will be available. This gives generators more uncertainty but is intended to encourage a more competitive marketplace.
While the FiT scheme would only accept solar installations which were accredited by the Microgeneration Certification Scheme (MCS), the SEG will also accept 'equivalent' schemes such as Flexi-orb certification.
How much could you earn through the SEG?
The lack of a minimum tariff rate makes it difficult to estimate how much you could earn through the SEG, especially as tariffs are expected to become smarter and more complex over time depending on the time of day you are exporting electricity. The minimum level is 0p per unit of electricity, but the government has said that it will step in if energy suppliers are not providing sufficiently competitive tariffs.
Energy suppliers have to announce their SEG tariff by 31st December 2019 and some have already done so with an average rate of 5.5p per kWh on offer. Take a look at our Smart Export Guarantee Comparison table to find out what solar tariffs are on offer. We intend to update the information as regularly as possible, but it's important to shop around to make sure you're getting the best deal.
How to apply for the SEG
To apply for the SEG scheme you will need to apply to a SEG Licensed energy supplier. Your SEG licensee does not need to be the same company as your energy supplier.
From 1st January 2020 you will be paid for the electricity that your panels contribute to the grid through the Smart Export Guarantee. People who install solar PV panels between now and the 1st January 2020 will be able to apply for the SEG scheme when it is open but there will not be backdated SEG payments, so you won't be paid for the electricity you export to the grid during that time.
However, this should not delay your decision to install solar panels as there are several other great benefits to consider.
Generating your own electricity will significantly reduce your reliance on your supplier and make your energy bills cheaper.
You will be reducing your carbon footprint by using less fossil fuel-generated electricity.
If you also have or are intending to have an electric car, you can fuel it with free electricity when charging at home.
In some cases, installing solar panels can add value to your property.
Solar panels are currently at their cheapest level since 2010 with full systems available for £6,000-£7,000.
Get free solar panel quotes today
You can get up to 4 free quotes from MCS certified (or equivalent) solar panel installers in your area. All you need to do is complete our quick enquiry form and we'll find you competitive quotes to compare today. It's quick, free and there's no obligation to use any quotes you receive.
We only work with reputable MCS certified (or equivalent) companies which have passed our strict quality criteria, so you can rest assured you'll receive only the very best service.
---
 
Get Free Solar Panel Quotes:        Get quotes and compare prices.
 
---