Smart Export Guarantee to Replace FiT From 2020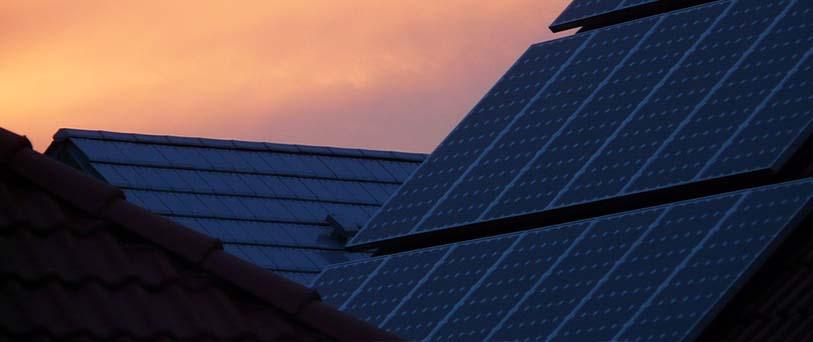 As of September 2019, the government has confirmed that Smart Export Guarantee will replace the Feed-in Tariff as a financial incentive scheme for solar PV and other technologies. The scheme will be in force from 1st January 2020.
Ofgem has confirmed that the Feed-in Tariff (FiT), which closed at the end of March 2019, will be replaced by a new incentive scheme in January 2020: the Smart Export Guarantee. The Smart Export Guarantee will pay domestic solar panel owners for each unit of electricity fed into the National Grid. Find out more about the Smart Export Guarantee.
What is the Smart Export Guarantee UK?
The Smart Export Guarantee (SEG) is a financial incentive scheme for owners of small scale renewable generation technologies in the UK including solar PV systems. It will be available to technologies up to a capacity of 5MW, including:
solar photovoltaic
hydro
micro-combined heat and power (with an electrical capacity of 50kW or less)
onshore wind
anaerobic digestion
Under the SEG, energy suppliers in the UK with over 150,000 customers will be legally obliged to pay their customers for each unit of electricity generated by their solar panels (as long as the system is 5MW or below). Suppliers with fewer than 150,000 customers can choose to take part in the scheme but are not obliged to. The SEG is being brought in by the department for Business, Energy and Industrial Strategy (BEIS) as a replacement for the FiT scheme.
---
 
Get Free Solar Panel Quotes:        Get quotes and compare prices.
 
---
What was the FiT scheme?
The UK government passed the Climate Change Act in 2008 which set out a target of reducing the country's greenhouse gas emissions by at least 80% (compared to 1990 levels) by 2050. In 2019, the government revised this target and has committed to achieving net zero carbon emissions by 2050.
To achieve this, we need to change how we heat and power our industry, our homes and our transport. Specifically, we need to dramatically reduce how much we rely on fossil fuels to generate our heating and electricity by switching to renewable alternatives.
This is why the government introduced the Feed-in Tariff, or FiT scheme, in April 2010. The scheme was intended to encourage UK homeowners to invest in solar PV systems and generate their own renewable electricity by paying them for the electricity generated by the panels. There were 2 parts to the FiT scheme as energy suppliers were obliged to pay customers for every unit of electricity:
Generated by their solar panels (Generation Tariff)
Not used in the home and therefore exported to the National Grid (Export Tariff).
The payments for each part of the FiT scheme were based on national tariffs of pence per kilowatt-hour (kWh) which were reduced every 3 months. When the FiT began solar owners received 43.3p per kWh, but this was reduced to just 3.79p per kWh.
The FiT scheme closed to new applications on 31st March 2019 but with no replacement scheme. On 10th June 2019 the government confirmed that it would be replaced by the Smart Export Guarantee from 1st January 2020.
How does the Smart Export Guarantee compare to FiT?
It's important to note that many details of the Smart Export Guarantee are yet to be confirmed, but there is some key information which suggests the scheme will differ from the FiT.
A big difference is that while FiT payments were set by the government on a national basis, the SEG scheme will allow each supplier to set their own tariffs. The only requirement is that payments are above zero, although this was strongly campaigned against by many MPs and the Solar Trade Association. The government's theory is that by not stipulating a floor price it should enable suppliers to be more innovative and efficient in the design and implementation of their schemes.
To be eligible for the SEG homeowners must have a smart meter installed alongside their solar panels which will measure how much electricity is being exported. This is different to the FiT as in most cases export meters were not required and payments were estimated based on 50% of the generated electricity. The export meter will report every 30 minutes.
The FiT scheme paid homeowners for all the electricity generated by their solar panels and then 50% more for their estimated exports, but the SEG will only pay you for exported electricity.
The BEIS department has confirmed that solar panel systems with solar batteries will be eligible to take part in the scheme provided they meet certain installation requirements.
However, as with the FiT scheme, only solar panel systems which are accredited by the Microgeneration Certification Scheme, Flexi-Orb (or a suitable equivalent) will be able to benefit from the SEG scheme.
---
 
Get Free Solar Panel Quotes:        Get quotes and compare prices.
 
---
How much could you earn through the Smart Export Guarantee?
The answer to this will very much depend on which energy supplier you choose as suppliers will be in control of how much they pay their customers per unit of electricity, as long as it is above 0. The SEG will pay you for the electricity you export, not what you generate, so your payback will be lower if you use most of the energy you generate.
The government's stand-in energy minister, Chris Skidmore, said: "We want the energy market to innovate and it's encouraging to see some suppliers already offering competitive export tariffs to reduce bills. We want more to follow suit, encouraging small-scale generation without adding to consumer bills, as we move towards a subsidy-free energy system and a net zero emissions economy."
The Solar Trade Association (STA) said: "We believe the Government should protect solar households by ensuring a fair minimum floor price so you cannot be exploited. In our view a fair average price is between 5p and 6p/kWh, though we recognise that power will be worth more or less than that at different times of the day and night."
The STA went on to say that households should be, "paid at a fair market rate for the power they contribute to our electricity system, as all other generators are" and that there are "two obvious ways to define fair pricing."
Namely, the wholesale price or the Sell System Price.The wholesale price is the price a supplier would pay to buy the energy at market value. In 2018 this was about 6p per kWh (on average).
An alternative pricing model is called the System Sell Price in the government's SEG consultation which is the price large-scale generators are paid for their surplus electricity when they sell it on to other generators. In 2018 the System Sell Price was 5.4p per kWh (on average). Eventually, it may be the case the tariffs will be smart, i.e. will automatically vary depending on when the electricity is being exported, during the day or night.
Some suppliers such as Octopus, Bulb and E.On have already begun offering export tariffs to a limited number of customers.
E.On's Solar Reward pays the first 500 new solar customers 5.24p per every kilowatt-hour (kWh) for the first year.
Bulb's trial pays 50 customers who pay by Direct Debit and have a smart meter for the electricity they export to the grid.
Octopus are offering a fixed rate of 5.5p per kWh or a variable rate which will be tied to the wholesale price.
It is expected that Ofgem will offer guidance to both solar owners and energy suppliers in the run-up to the implementation date.
Will the Smart Export Guarantee affect my FiT payments?
No, if you already receive FiT payments for your solar electricity you will continue to receive the same tariff for 20 years (25 years in some cases) after your installation took place.
Should I install solar panels now, or wait for the Smart Export Guarantee?
Homeowners who invest in solar PV panels between now and the 1st January 2020 will be able to apply for the SEG scheme when it is open. Backdated payments are unlikely so you probably won't be paid for the electricity you export to the grid during that time.
That does not mean, however, that there are not lots of other great reasons to install solar panels sooner rather than later:
Generating your own free electricity can reduce your reliance on your supplier and lower your energy bills significantly, especially if you include a solar battery alongside your panels.
Solar panels are currently are their cheapest since 2010 with full systems available for £6,000-£7,000.
You can reduce your carbon footprint by using less electricity which has been generated by fossil fuels and more renewable energy.
You may be able to add value to your property.
From January 2020 you will be paid for the electricity that your panels contribute to the grid through the Smart Export Guarantee.
You can get up to 3 free quotes from MCS certified (or equivalent) solar panel installers in your area. All you need to do is complete our quick enquiry form and we'll find you competitive quotes to compare today. It's quick, free and there's no obligation to use any quotes you receive.
We only work with reputable MCS certified (or equivalent) companies which have passed our strict quality criteria, so you can rest assured you'll receive only the very best service.
---
 
Get Free Solar Panel Quotes:        Get quotes and compare prices.
 
---