National Solar Centre opens its doors
With the prospect of not only revitalising a stagnant domestic solar PV market and transforming the UK solar marketplace into a major player on the global stage, there's a lot riding on the opening of the new National Solar Centre.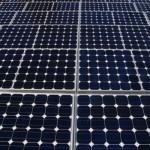 Energy Minister Greg Barker was on hand yesterday (25 April) to officially open the BRE National Solar Centre which has made its home in St Austell. The centre aims to increase confidence in the solar PV market and, as Barker explained, "play a fundamental role in driving forward the solar industry in the UK." The centre will play an active role in helping position the UK as a major destination for global investment in solar photovoltaics.
Barker is the first to acknowledge the difficulties endured by the solar industry but he remains optimistic that despite a "testing period" the industry still has a bright future ahead of it.
Providing an independent voice for the solar PV industry, the centre will engage with solar companies, the construction industry, local authorities, government departments and investors to provide better understanding of and confidence in the technology so its potential can be fully realised.
Currently 1.8GW of solar PV is deployed in the UK, which is enough energy to power around 450,000 homes. To help steer the UK solar industry towards its target of 22GW installed capacity by 2020 the centre will provide industry led research, analysis, testing and accredited training courses. It will also be the go to place for advice and will help develop new technologies and products such as PV-thermal hybrids and building integrated PV.
Run by the British Research Establishment (BRE) the National Solar Centre has received £870,000 in funding from the European Regional Development Fund, as well as financial support from Cornwall Council. Its founding members – which includes Lark Energy, Rexel, Romag, Kingspan and British Gas – have added over £100,000 to the funding pot.
Thanks to a reduction in solar PV prices, solar panels have never been more affordable to install. Homeowners keen to reduce their household energy bills are encouraged to consider the advantages and benefits of installing the technology. Solar Guide can provide no obligation free quotes from MCS accredited solar installers.
You can find out more about the National Solar Centre by visiting www.bre.co.uk.