Feed-in Tariffs enabled 1.3GW of UK solar installations
The quarterly energy statistics released by the Department of Energy and Climate Change (DECC) show that installations supported by FiTS have reached 1.3GW across the country.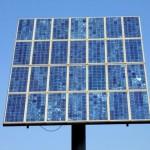 The UK solar industry added 67.969MW of capacity under FiTS during September thereby taking the figures over the 1.3GW mark to a total of 1,340,868kW total capacity. This means that the UK has now installed 747.586MW of solar in 2012 under FiTS so far.
The performance of  the >50kW market will however be of some concern to solar sector executives since only eight installations were registered between 50Kw and 250kW. There is a widespread view within the sector that the current FiT rates of 11.5/11p are much too low to stimulate significant demand.  Solar can help businesses to reduce their energy bills and cut carbon. Furthermore solar energy is much better suited to daytime electricity demand on business premises.
The busiest segment of the UK solar market remains the <4kW retrofit market which saw 13.513MW of solar capacity installed during September. FiTS are still dominated by solar with 90% of installations fitted under the scheme being solar power systems. In general the market seems to be recovering after the fourth cut to FiTS, introduced last August.