UK Solar Industry Awaits Decision on Feed-in Tariffs
Solar firms in the UK are hoping the Government will change its plans to alter subsidies paid via feed-in tariffs (FITs) for medium and large-scale installations as the controversial consultation on the subject ends.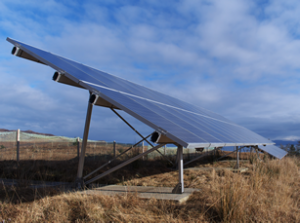 After being launched in March this year, the consultation upset solar firms when it was revealed that the UK Government plans to cut FITs paid for projects producing 50kW or more capacity. The proposed cuts would reduce revenue by up to 70 per cent for large solar PV firms.
Environmental campaigners and solar installation firms were quick to criticise the consultation, which is likely to seriously hamper Britain's capability to establish a viable solar farm network. With significantly reduced FITs on offer for solar firms, many companies are unlikely to invest in a technology that could provide substantial environmental savings for the country.
Described as a "disaster for solar in the UK" by Howard Johns, the chairman of the Solar Trade Association, the consultation arguably betrays the Government's true position on environmental policies.
The Renewable Energy Association's Leonie Green said: "Our view is that the overall ambition is much too low and the Government clearly does not understand the strategic importance of solar.
"We are going back to a scenario where a few wealthy green homeowners can install solar, when we want to be widening access to solar, particularly through community scale projects".
There can be little doubt that installing solar photovoltaic panels on domestic rooftops can provide homeowners with an additional source of income alongside freely available 'green' electricity. Although the Government's consultation on FITs ought not to affect homeowners, large-scale community projects could be scuppered by the process, which would mean that many households in the country would be prevented from availing of the technology.
Solar firms in opposition to the consultation may have reason to feel optimistic after research from Kingspan showed that all solar installations producing over 50kW capacity would be incapable of receiving the 5-8 per cent ROI prescribed by the Government under the new changes. With many solar firms aggressively lobbying the coalition, there remains hope that Britain's self-proclaimed "greenest ever" Government might change its stance on limiting FITs.