European solar industry fearful of EC plans to impose tariffs on Chinese panels
As the European Commission prepares to levy importers of Chinese solar panels, more than 1,000 firms from across Europe's solar industry have urged officials in Brussels to change their mind.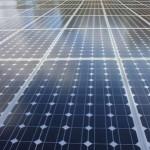 Brussels aims to impose tariffs on solar panels that have been imported from China because it suspects Beijing of employing underhanded tactics to boost the position of its manufacturers on the global stage.
Following complaints made by solar manufacturers in Europe towards the end of last year, the Commission launched an investigation into the extent to which Chinese solar manufacturers were being subsidised by Beijing. The Commission also investigated claims that cheap solar PV from China had been dumped on the European market to drive down costs and eliminate competition.
The survival of solar manufacturers in Europe may be threatened by China's allegedly unfair support for its own solar manufacturers, but according to hundreds of installers and buyers in Europe, imposing fines on importers of cheap Chinese panels could have a devastating effect on the industry. The group believes that anti-subsidy and anti-dumping tariffs would only succeed in deepening the price war between the Chinese and European solar industries and rather than lower costs across the board, as the price war has achieved thus far, that would likely drive up prices of solar photovoltaic panels for everyone.
In the UK, a rise in the cost of solar panels would all but destroy the industry. Since coming into power, the Coalition has reduced the Feed-In Tariff (FIT) subsidy for households from 43.3p/kWh to just 16p/kWh. That means less money is paid to people whose homes generate renewable electricity, a proportion of which is exported to the National Grid. The British Government justified the reduction in FITs by highlighting how the cost of manufacturing solar panels has fallen over the past few years, however, if the European Commission does impose tariffs on imported panels from China, the situation may reverse, making new domestic solar installations in the UK unaffordable.
A letter written by the Alliance for Affordable Solar Energy and sent to the European Commission reads: "The imposition of anti-dumping and/or countervailing duties will severely hamper the growth of solar energy in the EU to the detriment of the entire EU solar PV value chain and without significant positive effect for the EU solar producers".