Energy Saving Week Highlights the Benefits of Solar
Yesterday marked the start of the Energy Saving Trust's Energy Saving Week, and today's theme highlights the benefits of microgeneration technologies.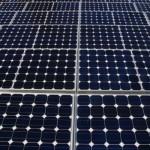 As speculation continues to mount over changes to the solar feed-in tariff (Fit) levels – with cut rumours floating around and the April 2012 deadline looming ever closer – the solar industry is urging people to act quickly if they want to get on the solar bandwagon and reap the energy saving benefits.
Fuelled by concern for the world's depleting oil and gas production and rising energy costs, more and more people are looking for different energy sources and as a consequence are turning to microgeneration technologies.
If you're looking to generate your own electricity, installing a solar PV system has many benefits. For many people, solar energy myths continue to cloud the technology, but there's no eclipsing the potential solar as a renewable source of energy has. Most notably, it relies on the energy of the sun and won't run out, unlike other sources, such as coal, for example.
Using solar electricity will help bring down your energy bills considerably. If you were to install a 2.8 kWp system, it would be capable of generating around 35% of an average household's annual electricity needs. In addition to bringing down fuel costs, if your solar PV system has been fitted by an installer who is accredited under the Microgeneration Certification Scheme (MCS), you will be eligible to sign up for the feed-in tariff, which pays you money for the energy your system produces.
Currently domestic installations are paid up to 43.3p for every unit of electricity generated, with an additional 3.1p paid for any unused electricity that's sold to the national grid. According to the Energy Saving Trust, if you combine this with the savings made on electricity bills – and the average annual income from the feed-in tariff – and savings could be in the region of £1,100 annually for an average 2.7kWp system.
But come April 2012, if the Government does cut the feed-in tariff rates, anyone installing a solar PV system will not be in line to receive as much money compared to their counterparts who signed up before the changes.
Energy Saving Week runs from 24th to 28th October 2011. It is designed to highlight the different techniques and technologies homeowners and businesses can employ to help reduce their energy bills which are at an all-time high – and climbing. Solar energy being but one in the rapidly expanding renewables market.