Alternative Nobel Prize Awarded to Solar Power Pioneer
He's one of China's wealthiest men, and now Huang Ming has received the ultimate recognition for his pioneering solar energy research.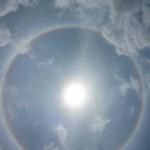 As one of four recipients of the 2011 Right Livelihood Awards, the solar power pioneer has won what is commonly referred to as an alternative Nobel Prize. He was awarded the  honorary award for developing "cutting-edge technologies for harnessing solar energy".
Something of a global solar entrepreneur, 53 year old Ming is a true advocate of solar thermal technology. Passionate about renewable energy, his dream is to one day achieve a reality where all the heating and cooling in China is done with solar energy.
He played a key part in getting China's Renewable Energy Law passed, but undoubtedly one of his greatest achievements is the Solar Valley in Dezhou, in the northwstern Shandong province in the People's Republic of China. As one of the world's largest solar city developments, the projects was established as both a national and global example of how solar power can be used as a viable alternative to fossil fuels.
Established in 1980, the prestigious Right Livelihood Award honours those "working on practical and exemplary solutions to the most urgent challenges facing the world today".
"I have a dream, a common dream of the people devoting to renewable energy source around the world, that for the blue sky and white cloud of the later generations, qualified products are used to realize renewable energy substitution," says Huang Ming.