China's first home solar PV system connected to State Grid
China is well known for manufacturing affordable solar photovoltaic systems, yet despite such a notable accomplishment in helping to bring solar to the masses grid connected residential systems in the country have yet to take off in a big way.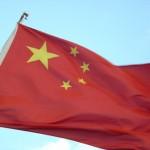 However all that could soon be about to change with the news that the country's first ever home solar PV system has just been hooked up to the State Grid, the China Daily is reporting.
Connected to the grid on 22 December, the residential solar installation took place in Qingdao, Shandong province and the whole project took 19 days to complete. As the world's largest electricity utility the State Grid Corporation of China – which provides electricity to more than one billion people – first started to allow small-scale residential solar arrays to connect to the national grid last month, but the Qingdao solar power installation is set to kick start a influx of grid connected solar PV installations from residential home owners.
New policies have been put in place where privately owned solar systems of less than 5MW will see the work needed to connect them to the national grid carried out for free. System owners can also sell any surplus electricity generated by the solar panels back to the State Grid Corporation of China.
According to the system's owner, Xu Pengfei, between 22 December and Christmas Day the 2kWp solar array generated 17.08 kilowatt-hours. Estimated to generate around 2,600 kilowatt-hours every year the system should achieve an annual reduction in carbon emissions by 2,592 tons. Initially Xu, who works for a solar energy company, had intended to install the solar panels himself after purchasing all the components for 20,000 yuan ($3,170). But his plans changed after discovering that the State Grid would supply the necessary manpower free of charge.
This year alone in excess of 5GW solar capacity has been installed in China. However the Chinese solar industry has not been without its struggles; an increasing number of small and medium-sized manufacturing companies have fallen victim to bankruptcy this year, thanks to increased competition and lower orders from foreign markets.