£5.7m Solar Project Underway in Peterborough
Work has begun on one of the largest roof-mounted solar projects in the UK, as Peterborough City Council rolls out the first phase of its £5.7 million solar project.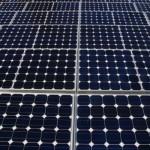 The scheme has been implemented to enable the council to reduce its own energy costs. A limited company will also be established to sell energy to domestic and commercial users.
The development, which will see solar panels installed on three of the city's buildings, has been funded by loans taken out by Peterborough City Council, which it expects to pay back over the next 25 years. Energy generated from the 1.5MW solar installation will be sold to power local homes and businesses, and is expected to turn over an annual profit of around £300,000 once the initial set-up cost has been repaid.
The first stage of the project is due to complete later this month, and will see 1,500 panels installed on the Freemans building, with the remaining solar panels set to be installed on the town hall and regional pool and fitness centre.
"This is a fantastic opportunity for the council to demonstrate its innovation and forward-thinking approach to making our city cleaner and greener as part of our Environment Capital agenda," commented Samantha Dalton, the council's cabinet member for Environment Capital.
The whole project is expected to be completed by the end of October 2011.