Bristol Home of UK's Largest Schools Solar Project
Thirty Five schools in Bristol have received solar PV panels in a 550 kWp solar project orchestrated by Bristol City Council.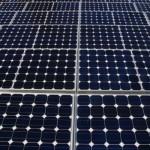 The work was carried out by local solar PVcompany Solar Sense and is part of the local authority's £1 million PV For Schools programme run by the Bristol Council Energy Management Unit. Each installation was a different size, depending on the roof space available and the orientation to the sun and the project in its entirety will save the city's taxpayers some £60,000 per year.
The programme, thought to be the UK's largest schools solar energy project, will mean that the schools involved will be able to earn money from the Feed-in Tariff as well as making savings on electricity bills. It will also help to reduce the city's carbon footprint and add to Bristol's reputation as a 'green city'.
The solar panels will generate nearly half a million kilowatt hours of free electricity per year, which is roughly equivalent to the power needed to service 140 homes. They will also save around 280 tonnes of carbon dioxide (CO2) per year
The first installation was at Redland Green school which was carried out in October last year consisting of 208 panels. It will generate around 45,000 kWh per year which represents 5% of the school's annual electricity consumption and save 25 tonnes of CO2.
Ashton Vale Primary was one of the largest installations generating 25 kW at peak power. The array is linked to an interactive web page that tracks progress and can be viewed by the pupils. The panels were installed on the main hall and on the Early Years building.
Vivien Champeney, the school's Headteacher, said: "Our new solar PV system has a significant financial benefit as we will not be paying for any electricity generated by the PV system and we will spend the money saved on improving teaching and learning for our children. It will also help them appreciate the importance of renewable energy."
Solar Sense, which is based at Backwell, have also carried out installations at the At-Bristol science centre, Bristol Zoo and the National Composites Centre at the Bristol & Bath Science Park.