Victory for Warwickshire homeowner over solar panels
A Warwickshire homeowner is celebrating after winning the right to keep a solar array on a Grade II listed building.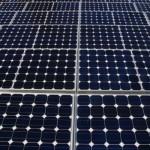 Listed buildings and solar panels can be quite a minefield. Council planning officers have to adhere to strict guidelines, particularly when it comes to building work or home improvements that could significantly affect the appearance of a listed building.
Having installed 10 solar panels on to the rear roof slope of his home, Antony Butcher failed to gain the proper consent to have the solar array installed on to the listed property. Citing a need to move swiftly when the Government decided to fast track feed-in tariff (FiT) changes, Mr Butcher apologised to planning officials but said that he was left with very little choice when the cut-off date was brought forward by three months.
But after submitting retrospective planning permission, Mr Butcher's solar panels have been allowed to stay put, despite one neighbour objecting to the planning application. According to Warwick Councillor Ann Blacklock because the solar panels were not seen to "significantly, adversely affect the appearance of the area and it doesn't harm the building" permission was granted.
Apparently the council was very conscious of not being seen to alienate a part of the community but preventing homeowners in listed buildings from installing solar PV panels and in turn doing their bit for the environment.
Mr Butcher said that while he shared the local authority's view of placing considerable value on listed buildings and conservation areas – and that having lived in the property for 48 years had always endeavoured to go by the book whenever it came to making improvements on his home – he couldn't continue to overlook how costly it was to maintain and heat an old building.
Speaking to the Warwick Courier, he said: "There are great environmental and economical benefits from these panels and people living in listed buildings shouldn't be denied their right to help with this."