Victory For Solar As Court Rules Subsidy Cuts "legally flawed"
It's been a good day for the solar industry, as an appeal to the High Court over the Government's handling of solar subsidy cuts has seen the judge rule in favour of a legal challenge.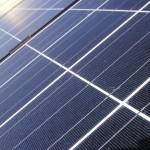 Two solar companies – Homesun and Solarcentury – together with environmental group Friends of the Earth took the Government to court over its handling of the proposed cuts to the feed-in tariff (Fit) scheme.
After a court hearing lasting two days, the judgement – made by Mr Justice Mitting – will be welcomed by the solar industry, which has taken something of a battering since news of the cuts was announced at the end of October. Given the ruling, a judicial review could potentially mean that the Government will have to relaunch its consultation on FiTs.
The Department of Energy and Climate Change (DECC) has been refused permission to appeal against today's decision.
More to follow…