Court of Appeal to Reveal Solar Tariff Decision Tomorrow
The UK solar industry looks set to be put out of its misery sooner rather than later, with the news that the Court of Appeal will tomorrow reveal whether the Government has won or lost its appeal.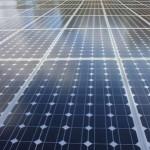 Ever since the Department of Energy and Climate Change (DECC) announced proposals to slash solar subsidies by more than half, the Government and certain fractions of the solar industry have been at loggerheads, with the battle eventually ending up in the High Court.
Tomorrow's announcement – due around 10.30am according to a report published by Solar Power Portal – should hopefully go some way towards installing some much needed calm and stability to an industry that has been floundering in confusion and uncertainty since DECC's proposals were announced almost three months ago.
Essentially tomorrow's ruling will go either two ways. If the Government appeal ends up not being granted by the Court of Appeal – or even if the appeal is granted but DECC still ends up losing – solar PV systems installed on or after the original 12 December 2011 deadline will be entitled to receive a rate of 43.3p from the feed-in tariff (FiT) for the lifetime of the scheme. Should this scenario come to fruition, the Government has agreed to fund the higher payments. The lower rate – 21p – wouldn't come into effect until 3 March 2012.
However, if an appeal is granted and won – overturning the initial ruling that cuts were "legally flawed", then any solar systems that were installed on or after the December deadline will achieve the 43.3p rate until 1 April 2012, after which they will drop drastically, down by more than half to just 21p.
One way or another, all will be revealed tomorrow.