Industry in Limbo as Solar FiTs Face More Delays
IMPORTANT notice about this article: Please note that the Feed-in Tariff (FiT) scheme closed to new applications on March 31st 2019.
It was supposed to be the final showdown for the UK solar industry. But after meeting last Friday, the Court of Appeal has postponed making any decision on the Government's solar subsidy appeal.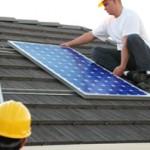 The delay is bad news for an industry which is desperate to end the months and months of uncertainty that has followed since the Government announced its proposals to cut the feed-in tariff (FiT) scheme last October.
After last month's decision, which saw a High Court judge rule that the Department of Energy and Climate Change (DECC) had acted unlawfully when it came to slashing solar subsidies, Friday 13th January saw the Government appeal the ruling. But after more than 7 hours of discussion, the day ended just as it began – with the solar industry left in a continued state of limbo.
Following the outcome, DECC's official statement said:
"The Court of Appeal has not yet decided whether to give permission for an appeal or made a judgement on the FiTs case. The Court will wrap up the decision on permission for an appeal and a possible judgement if an appeal is allowed in the next few weeks. Once the outcome is known we will consider our options and make an announcement on the way forward to provide clarity to consumers and industry."
It's highly unlikely that a judgement will be made this week, however the Court of Appeal has said it hopes to reach a decision by 9 February.
By not even agreeing as to whether an appeal can actually be heard, the Court of Appeal is essentially just prolonging the uncertainty still hanging over the UK's solar industry.
While the waiting game continues, the solar industry – once booming in the UK – and its supporters remain in limbo.