Swedish giant IKEA to sell solar PV panels
April 2019 Announcement: Ikea / Solarcentury have placed their UK solar panel offering under review until further notice.
IKEA is the world's largest furniture retailer but the Swedish company, known for its funky homeware and furnishings, is to branch out into renewable energy technologies, having just announced plans to sell solar photovoltaic panels.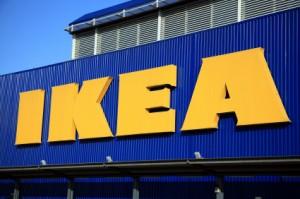 Customers will soon be able to pop along to their nearest IKEA store and pick up a solar PV system, which are being supplied by Chinese company Hanergy Holding Group Ltd. As part of the package, the thin-film solar systems will come with a site survey, installation, fitting and a guarantee.
IKEA is a big advocate of renewable energy, having invested in both wind and solar power. The company has ambitions to meet all of its energy needs through renewables and should reach 70-80 percent by 2015. Having installed solar PV systems to a number of UK stores, IKEA is very committed to helping its customers become more sustainable and believes the partnership with Hanergy will go some way towards inspiring customers to become more energy efficient as more and more households look for ways to cut rising energy costs with solar panels.
A select number of customers who are members of IKEA's Family Loyalty Programme scheme at their Milton Keynes store are to be offered discounted solar PV systems. Commenting on the partnership, Jason Chow, CEO of Hanergy Global Investment said:
"We believe in the growth potential of the British PV market. This is why Hanergy has decided to launch its small power generation systems in the UK. Our cooperation with IKEA was only a matter of time since we share the same principles of environmental protection and sustainable development."
According to Hanergy an average household should be able to save up to 40% off their electricity bills with the thin-film rooftop solar PV panels.
Click the link below to get a quote from our solar installers to see how they compare to IKEA's package.