Compare Ikea Solar Panels Prices & Reviews
March 2020 Announcement: Ikea / Solarcentury have placed their UK solar panel offering under review until further notice.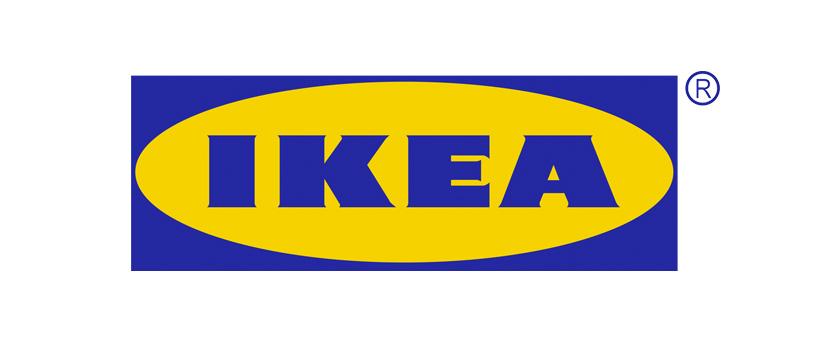 The IKEA brand is known across the globe for its iconic furniture design, manufacturing and distribution.
Today the IKEA Group is committed to not only the sustainability of its own operations but also to making renewable energy a realistic option for homeowners across the world.
Whether it's an IKEA solar panel system you're interested in or you've another manufacturer in mind the best way to save money on the installation is to compare quotes. Take advantage of our service and save hours of your time researching trusted suppliers. Click the form below to get started:
Get your best deal
Quickly compare up to 4 free quotes
It's free, easy and without obligation
Compare quotes & get the best prices
Save up to £608 per year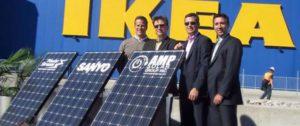 Originally IKEA was a small mail order business founded by a 17-year-old Swedish man, Ingvar Kamprad. The name IKEA represents the founder's name and birthplace: Ingvar Kamprad was born on a farm called Elmtaryd in a town called Agunnaryd in southern Sweden.
The business did not sell furniture until 1948 and it wasn't until 1958 that the first IKEA furniture store opened in Sweden. This was followed by stores in Norway in 1963 and Denmark in 1969. As of August 2017, IKEA owns 400 stores in 49 countries.
IKEA is dedicated to the pursuit of a 'more sustainable future' including using LED lighting and solar energy systems in their stores and using more sustainable wood and cotton sources in their manufacturing.
In addition to their company's ambition of achieving 100% renewable energy use, in 2013 IKEA announced a range of solar PV panels for domestic installation in the UK, The Netherlands and Switzerland.
In August 2017 they expanded their solar energy product range with a Solar Battery Storage System.
How much do Ikea solar panels cost in the UK?
Ikea solar panels cost £4,412 for a standard rooftop 6 panel system. They can increase to £6,000+ if you are looking for a more customised, and integrated look. But this doesn't cover the total cost of solar panels and battery in the UK
Solar Panel Type
Description
Design
Price including installation & guarantees*
Rooftop:
A ready-to-go low cost solar package
6 Panel system, Blue
£4,412
Rooftop Plus:
A customised solar system designed to optimise energy production and maximise your investment
6 Panel system, Black
£4,941
Built-in Plus:
A customised solar system, designed to give an elegant, integrated look
6 Panel system
£6,176
*Ikea offer discounts to IKEA FAMILY members.
What about Ikea solar battery storage systems?
In 2017 Ikea released their solar energy storage system which makes it possible for homes with solar panels to store the surplus energy they generate for later use e.g. during the night. This means less energy is sent back to the grid and you can further reduce the amount of energy you buy.
Find out more by checking out our homeowners guide to solar battery storage.
Ikea claim that incorporating energy storage into your system could reduce your energy bills by as much as 70%.
The IKEA Solar Battery Storage System can be integrated with existing solar panels or installed as part of a brand new system. The battery is 3.3kilowatt-hour which they claim will power 200watts of lighting for 14.5 hours. Prices begin at £3,000.
To get the best price on solar panel installation, compare quotes from different companies, whether you're interested in a system from IKEA or another manufacturer.
Get your best deal
Quickly compare up to 4 free quotes
It's free, easy and without obligation
Compare quotes & get the best prices
Save up to £608 per year