SunGift Solar launches new finance package for PV panels
Although solar PV panels are more affordable than ever before, for many home owners the technology still remains out of reach. Which is where finance packages like the one just launched by SunGift Solar come in to play to bridge the financial gap.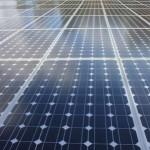 Consumers interested in reducing their reliance on expensive fossil fuels to lower their energy bills now have the option of installing a solar PV system at no upfront cost if they take up SunGift Solar's finance package. It means being able to enjoy the full benefits green energy and solar panels provide – free or cheaper electricity and an extra income via the Government solar subsidy scheme, the feed-in tariff.
After spending more than a year sourcing a finance partner that shared the company's ethos and ethical approach to customer service, SunGift Solar chose Shawbrook Bank to be their financial partner. Together they offer customers unsecured loans of up to £50,000 payable over 3-15 years at a rate of 9.92%.
Commenting on the launch of their new finance package, Managing Director Gabriel Wondrausch said SunGift Solar believe renewable energy should be affordable for everyone and by offering a finance package it enables the technology to be more accessible.
"One of the biggest worries for many people is rising energy costs. They have risen by 140% in the past eight years to an average of £1,225 per year and are expected to increase to more than £2,200 per year by 2020," said Gabriel. "Installing solar PV will help householders protect themselves from these price rises and be in control of their own energy future."
Home owners who can't afford the initial outlay to install solar PV have been able to have solar systems installed at no upfront cost by signing up for free solar schemes. Also known as rent a roof schemes, solar companies would fit systems for free and cover their costs by accessing the feed-in tariff, leaving customers to benefit from cheaper electricity bills. But changes to solar subsidies have seen the popularity of these types of schemes dwindle. SunGift Solar's finance package enables home owners to generate their own electricity and a substantial income at the same time.