New insurance package for solar PV systems
Solar PV manufacturer LDK Solar has teamed up with Solarif to offer customers a full insurance package for their solar PV systems.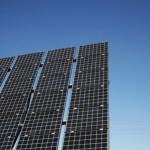 The package includes an operational 'All Risk Insurance' policy, a warranty and inherent defect insurance effectively creating a comprehensive insurance package which encompasses all components of the system rather than just the system itself. At present the package is only available to commercial customers. 'Professional Series' customers receive one year All Risk system insurance with a five year insured warranty and inherent defect option. This can be extended to a maximum of 20 years if necessary.
"We're proud to be the very first PV company to introduce this innovative insurance solution setting new standards for the PV insurance industry" said Xiaofeng Peng, the Chairman and CEO of LDK Solar. "We believe our offer is the ultimate solution for securing investments in PV projects."
The package is covered by German insurance company HDI Gerling and includes 100% coverage of all products sold in Europe, 100% transparent policy conditions for easy checks by banks, Solarif audited and certified bankability and bank financing, compensation of product loss during the warranty exchange period and coverage of labour and transportation. The launch of the package was first announced at Intersolar Europe - the world's largest solar industry exhibition which took place between 13th and 15th of June.