STA hits back at unjustified RO solar cuts
Following the announcement that the Department of Energy and Climate Change (DECC) is proposing to slash support for solar PV under the Renewable Obligation (RO), the Solar Trade Association has hit back claiming the cuts are unjustified.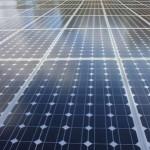 From 31 March 2013 DECC wants to reduce ROCs for large-scale solar photovoltaic systems to 1.5ROCs/MWh, down from 2 ROCs. Prior to the release of its highly anticipated consultation the solar industry had anticipated 2 ROCs for 2013/15, so the proposals – involving a cut of 25% – will come as yet another blow for the UK solar industry.
Last year DECC challenged the solar industry to bring costs down to the 2 ROCs level which it said would make solar competitive alongside other pivotal renewable energy technologies. The Solar Trade Association (STA) – which represents the UK's growing number of solar PV and solar thermal companies – believes the cut is too much, too soon.
The commercial solar industry found itself somewhat derailed thanks to feed-in tariff (Fit) reductions which were enforced more than a year ago and saw many projects discarded because they weren't seen as viable financially. However, the industry is finally beginning to expand and somewhere in the region of 500MW has been projected in this year as part of the Renewable Obligation. Of that figure, most will be under 5MW. So the news is most unwelcome.
"We have delivered really exceptional cost reductions in the solar industry, yet we once again face having the rug pulled from under us. The proposed 25% cut is too big and too soon," said STA CEO Paul Barwell on Monday.
"We understand DECC have concerns about how solar will interact with other renewable technologies under the RO, and how it will influence the budget, but deliberately under-rewarding solar to curtail the industry is definitely not the solution," he added. "This is not a fair proposal and it is not in the public interest to constrain a cost-effective technology."
According to the STA cutting the RO support for solar by such a considerable percentage would seemingly be due to DECC's apparent ambition to align the RO with the current FiT rate for projects between 250kW to 5MW which stands at 7.1p/kWh. The STA said aligning RO solar with the deliberately ineffective 7.1p FIT isn't a credible basis for setting the support.
The results of another consultation – one which is proposing to completely remove sub 5MW from RO support – have been delayed.  In the meantime the STA has announced plans to establish its own Large Scale PV Group to provide the Government with detailed feedback for the consultation. The group will comprise of developers, installers and investors.