South West Favours Renewables With Growth Driven by Solar PV
The South West of England seems to be something of a hotbed for renewable energy deployment, with renewable capacity in the area having more than doubled in the last 12 months.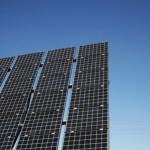 Sustainable energy experts Regen SW have recently published a report which highlights the rapid growth in installed capacity. The 'Renewable Energy Progress Report' has revealed that electricity capacity from renewables has increased by a massive 142%, up to 525MW in 2011/12 from 217MW in 2010/11.
Solar PV continues to be the driving force behind the increase in renewable energy uptake. The technology accounted for 237MW of all new renewable capacity in the area during 2011/12. Small scale solar PV installations attributed to 160MW of installed capacity, while an additional 75MW of capacity came courtesy of large scale solar parks.
During the first 6 months of 2011 the report highlights the "great interest from nation and international developers in large scale solar parks in the South West due to the feed-in tariff." But that all changed, thanks to a fast-track review of the feed-in tariff (FiT) scheme which saw FiTs for large scale solar projects endure drastic cuts.
According to Regen SW around 47,000 domestic solar PV systems were installed in the South West of England during 2011/12, resulting in an increase of more than 1,000% on the previous year. 62% of those installations took place in the four months leading up to 1 April 2012.
"This has been an exciting year for renewables - but it could be just the start. Renewable energy is the greatest economic opportunity of the decade: lead the way and we will enable great businesses to develop, flourish and sell their technologies and skills around the world," commented Regen SW chief executive Merlin Hyman.
To continue to maximise growth potential, the report emphasised the need for clear, consistent Government policy and both local and national targeted strategies, amongst other things.