GreenEnergyNet Renewables Themed Website Launched
With interest in renewable technology set to continue to grow, a new online community has been launched to tackle green energy issues and provide practical advice.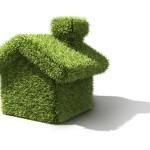 GreenEnergyNet is an independent online green energy exchange aimed at anyone looking to benefit from energy efficient measures surrounding the installation of small to medium scale renewables.
From homeowners and businesses to farmers and communities, GreenEnergyNet or 'GEN' is on hand to guide consumers through the maze of options on the market by delivering impartial and trustworthy advice for people looking to install wind turbines, solar water heating and solar PV.
With a view to establishing an online community that provides an accessible platform for  the renewables industry to talk directly to its customers, 'GEN' hopes to be the go-to place for exchanging practical advice – not least when it comes to the benefits of renewable energy technologies and the role financial incentives like the Renewable Heat Incentive (RHI) have to play.
Whilst there are a plethora of renewables websites that provide advice and support – not least a number that are supported by the Government – managing director of 'GEN', John Maslen, is keen to point out that their website is more specialist.
"We aim to provide users with more specialist, detailed information. This includes, for example, how you would go about implementing a solar electricity project on your property in a way that maximises your benefits from government incentive schemes."
"Our content combines the expertise of key industry players with the detailed, practical experience of customers, whether it be households or organisations," adds Mr Maslen.