Solar PV to reach grid parity with coal by 2020
A recently published solar PV report has claimed that solar will reach grid-parity with coal and nuclear energy by the year 2020.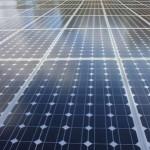 Consultancy firm McKinsley has published a report called Solar Power: Darkest before the Dawn, which is forecasting the price of solar PV technology to fall by an average of 10% every year up until 2020. The news is particularly positive, given that subsidy levels globally have fallen dramatically.
According to the report, the technology is predicted to maintain an aggressive reduction in costs by means of classic industrialisation levellers, including greater efficiencies in solar panels and more streamlined manufacturing processes. While the report does acknowledge that globally the solar industry will face a challenging market, and that more casualties are pretty much a given, it points to the current market woes as being "natural growing pains, not death throes."
Global solar capacity, the report says, will double its current size over the course of the next three to five years. Consequently, associated costs could very well fall to as low as USD$1/Wp by 2020 for a domestic fully installed system.
Come 2015, McKinsley suggests that the industry will enter a period of "more stable and expansive growth"
"Those who believe the potential of the solar industry has dimmed may be surprised," commented one of the report's authors, Krister Aanesen.
"Companies that take the right steps now can position themselves for a bright future in the coming years."