Solar PV manufacturing plant to open in the UK
Proposals to build a new solar PV manufacturing facility in the Midlands have been revealed, which would be a terrific boost for the economy and the UK's solar industry.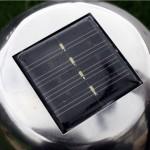 Solar manufacture Sunsolar are planning to build a 30MW solar photovoltaics plant in Oldbury which is set to be up and running by the end of October. On top of a £5 million company investment, Sunsolar has managed to acquire additional investment worth £5 million to finance the project, in the shape of a Government fund backed by Sandwell Council and the Regional Growth Fund.
Some 600 new jobs will be created in the West Midlands, with the factory producing polycrystalline and monocrystalline PV modules which will range in outputs of 200W to 350W. Although the modules will be initially manufactured for the UK market solely, the company aims to distribute them worldwide in the long-term.
Speaking to Solar Power Portal, Sunsolar's Business Manager Rob Grant said the company was committed to working hard to buck the negative trend in the manufacturing industry.
"To be able to create a factory environment that will not only employ local suppliers to work with, but create new jobs and offer viable and inexpensive energy sources to the UK, is something we're extremely excited about.
"We hope the introduction of much needed jobs, use of local, UK based suppliers and the running of a self sufficient factory will put the Midlands on the map for a significant improvement within the industry in the next 12 months."