10,000 Green Jobs Could Fall Victim to Feed-In Tariff Cuts
Solar company Engensa is predicting that more than 10,000 green jobs are at risk if the Government decides to implement severe feed-in tariff (Fit) cuts.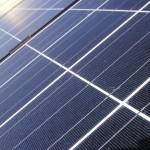 As it stands, the scheme is on course to create around 10,000 jobs by April 2012. But with a review impending, the generation of 10,000 renewable energy jobs are at risk if the Government doesn't continue to maintain the feed-in tariff at its current rate.
The feed-in tariff system was introduced in April 2010, and has encouraged more than 70,000 installations of solar panels, which in turn has enabled thousands of green jobs to be created, providing a much-need boost to the UK economy.
Research undertaken by Engensa has revealed that come next spring, the feed-in tariff scheme will have generated an impressive 10,000 jobs, with the potential to rise to 50,000 by 2015.
A review of the feed-in tariff is scheduled to be launched early next year and in light of the company's research, Engensa's chief executive Toby Darbyshire was keen to emphasis the importance of the supporting the scheme.
"We see at least 10,000 jobs by April 2012. and even conservative forecasts of growth put that up to 18,000 jobs by April 2013," he was quoted by BusinessGreen.
"And this is in a market where 2.5 million are unemployed and 750 jobs created at Land Rover is front."
Mr Darbyshire said it was vital for the Government to resist making severe cuts to the feed-in tariff rates.  Cuts of 25% or more would, he said, have a huge negative impact on the solar industry.
"Threats to slash the feed-in tariff by more than 25% would suffocate this blossoming industry and cost the UK government untold billions in unemployment insurance, increased fuel poverty subsidies and the consequences of an aging energy infrastructure," added Mr Darbyshire.