Solar PV gaining rapid popularity among UK farmers
A research study conducted by the National Farmers Union (NFU) in partnership with NatWest Bank has found that 30 percent of farmers in England and Wales will have installed some form of renewable energy generation by the end of this summer.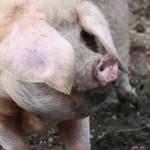 The study sampled 400 farms and was aimed at assessing the rate of solar PV installation among the country's farmers. It found that one in six will have installed a solar PV system by the end of the summer with a further one in eight farmers installing other forms of renewable energy. Collectively this means that one in five farms will be producing clean electricity by the end of the year.
Other findings obtained by the study show that solar PV is generally the favoured form of renewable technology among farmers in the south of England and in Wales with greater solar radiation levels in the southern half of the British Isles. Among the barriers to renewable energy generation respondents listed planning permission, suitable finance and connection to the grid – Distribution Network Operator (DNO) connection.
"This report shows farmers are taking notice of the developments in renewable energy and see a tangible benefit for their business" said Ian Burrow, Head of Agriculture & Renewable Energy at Nat West. "This also shows how the farming industry is playing a key role in helping the UK meet its target of producing 15% of energy from renewables by 2020. We've already taken steps to help those businesses that see access to finance as a barrier. We've ensured our agriculture managers are better placed to help through our accreditation programme in conjunction with the Chartered Institute of Bankers in Scotland and endorsed by the NFU. The fact that NatWest came out as one of the top banks for understanding customers is very encouraging."
Meanwhile Dr Jonathan Scurlock, Chief Renewable Energy Adviser to the NFU said: "The NFU has been encouraging farmers and growers nationwide across all sectors to diversify into renewable energy for the past few years - but we are amazed at this level of uptake already. The potential of land-based renewable energy to support profitable farming, while contributing to energy security and the low-carbon economy, is evidently much greater than we ever imagined."
With regard to planning issues, planning officers are now being urged to look favourably on renewable energy projects while small scale installations such as solar PV on rooftops is now exempt from planning requirements under legislation introduced in April.