What Happens to Your Feed-in Tariff Payments When You Move?
Please note that the Feed-in Tariff (FiT) scheme closed to new applications on March 31st 2019 and has since been replaced by the Smart Export Guarantee.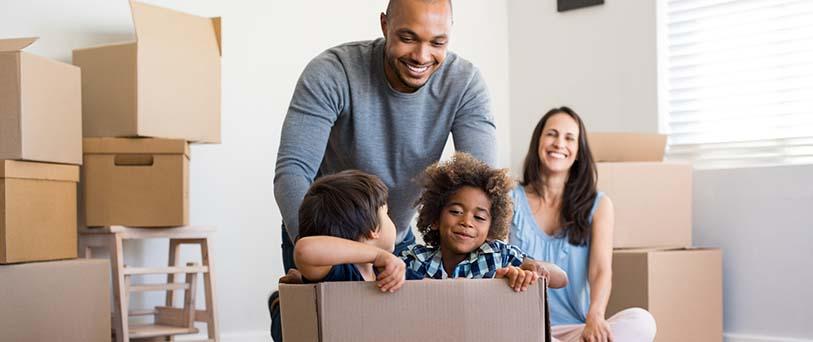 If you're receiving payments through the now-closed Feed-in Tariff, there's a chance you may move house during that time. They do last for 20 years after all. So, what happens to your FiT payments should you decide to relocate?
Well, when selling a home with solar panels, you're effectively selling the solar panels too. And the same goes for the FiT payments.
Note: The Feed-in Tariff has only closed to new applicants. If you were accepted onto the scheme before the close date then you will continue to receive them for the agreed period of time.
---
 
Get Free Solar Panel Quotes:        Get quotes and compare prices.
 
---
What happens to FiT payments when you move?
According to energy regulator Ofgem, FiT payments are made to the homeowner or operator of a solar PV system. So, as a general rule if you as a homeowner were to move house the payments would normally transfer to the new property owners.
Can I still receive FiT payments if I move solar panels to another house?
FiT applications were only accepted for new solar installations. If you were to move your solar panels to a new property then the system would be seen as 'second hand' and you wouldn't be in a position to claim payments – even if the FiT scheme was still running.
Not only that, the solar panels will have been tailored specifically to fit the dimensions of your roof and the direction in which your roof faces. Another property is unlikely to have the same exact dimensions.
So, the solar panels must remain on the roof?
Yes. When a property with a solar installation is sold the equipment and the associated FiT payments are sold along with the home. Solar panels will most likely be classified as 'fixtures' and in normal circumstances would be included in the house sale.
Can solar panels and FiT payments increase property value?
Research has revealed that solar panels are favoured by house buyers as an attractive add-on when house hunting. A property with solar panels is deemed to be more saleable compared to a similar property without a solar PV system. Whether or not the property market will take that into consideration when it comes to a property's valuation remains to be seen. There appears to be no official guidance as yet from the Royal Institution of Chartered Surveyors in this respect.
However, don't overlook the value of an energy efficient property in terms of calculating the costs of running a property and how attractive that can be to energy conscious house buyers.
If you are considering solar panels, or had a system installed since the FiT closed, then you can claim payments through the Smart Export Guarantee. These SEG payments are also bound to act as a good selling point for your property.
What is the Smart Export Guarantee?
With the FiT closed to new applicants, the Smart Export Guarantee (SEG) has been introduced as its replacement.
The Smart Export Guarantee is a UK-based scheme that offers financial incentives to owners of small scale renewable generation technologies, including domestic solar PV systems with a capacity of up to 5MW.
This scheme works differently to the FiT as UK energy suppliers with over 150,000 customers have a legal obligation to pay their customers for each unit of electricity generated by their solar PV system. Energy suppliers with fewer than 150,000 customers can still opt to take part in the scheme but are under no obligation to do so.
Energy suppliers must offer rates of more than 0p but have the flexibility to set their own rates. We've made it easy to Compare Smart Export Guarantee Tariffs.
Are solar panels still worth it?
With the FiT coming to an end, it could be easy to think that one of the major benefits of installing solar panels has been removed. However, thanks to the SEG adding to the long list of solar panel benefits, they're still very much a worthwhile investment.
Lower energy bills – a 2.8kWp system should be able to generate in the region of 40% of your annual electricity needs
Cheaper or free electricity
More environmentally friendly – doesn't generate harmful greenhouse gases so you'll be doing your bit for the environment and the planet
Cut your carbon footprint – you could reduce your home's annual carbon footprint by 20% if you were to install an average sized solar PV system
Reduce your reliance on expensive fossil fuels
You could receive payments through the Smart Export Guarantee (a scheme which has replaced the FiT)
Get solar panels for your new home
If you're moving out of the home where you've installed solar panels then you'll know all about how they can benefit your day-to-day life. So there's a good chance you'll want to fit them onto your new home too.
And rather than receiving payments through the FiT, you'll be able to take advantage of the Smart Export Guarantee.
To help you get started with installing solar panels, we can connect you with up to 3 local installers. Each of these solar installers will provide a free no-obligation quote for you to compare. Giving you the confidence that you're receiving the most competitive price possible.
All you have to do is complete our simple online form. We'll take care of the rest.
---
 
Get Free Solar Panel Quotes:        Get quotes and compare prices.
 
---