Solar No Longer Fuel For BP
BP, one of the world's leading oil and gas companies, has announced plans to retreat from the solar market, claiming it can't make any money from the renewable energy.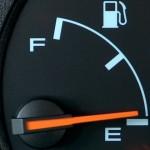 Blaming the decision on "continuing global economic challenges" which have "significantly impacted the solar industry", BP Solar said it was getting increasingly difficult for the business to sustain long-term returns.
BP also indicated to a decrease in the value of solar panels contributing to their decision to remove themselves from the solar energy market, concluding that it had no future in a "commoditized" business because it has become unprofitable.
Once an important player in the solar game, the last three years has seen BP Solar gradually implement cost-cutting changes, from laying off more than 1,700 staff and shutting its solar PV panel factories.
Despite previously claiming to be committed to moving "beyond petroleum", it seems BP would rather continue to plow money into gas and oil developments, investing around $20 billion (£12.7) annually. However a spokesman for the company said BP would still stay true to its previous commitments, which includes spending around $8 billion (£5.1) on green energy over the next three years.
Since 2005 BP has invested $7 billion (£4.4) in alternative energy projects. The solar division has been established for more than 40 years.