Fighting Fuel Poverty the Solarcentury Way
A charity set up by Solarcentury is to benefit from a £130,000 donation of solar panels, which will aid its mission to use solar energy to fight fuel poverty and climate change.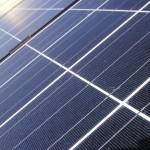 SolarAid was set up by UK-based energy firm Solarcentury in 2006 and so far, has helped more than 170 schools in East Africa through its schools programme. The latest donation will see £95,000 worth of solar panels donated to fifty schools in Zambia.
A further £35,000 has been donated to SolarAid's Sunny Schools education programme, which was established to provide primary schools in the UK with the knowledge, skills and materials to help tackle climate change and learn about the benefits of renewable energy.
"Solarcentury's gift of solar panels is enabling our team to bring electricity to 50 schools in Zambia, improving the prospects and hopes of thousands of children," said CEO of SolarAid, Steve Andrews.
"We are incredibly grateful for their vision and generosity," he added.
So far, SolarAid has raised in excess of £10 million to aid its work in bringing clean and affordable renewable power to places like Zambia, Kenya and Malawi.
In addition, Solarcentury's Solar4Schools scheme has seen the company assist more than 250 schools in Italy and the UK to install solar panels to help reduce their electricity bills and cut their carbon footprint.