Solar Installers Warned Over Poor EPCs
One of the UK's largest providers of Energy Performance Certificates (EPCs) has warned solar installers not to fall into the trap of obtaining inferior EPCs.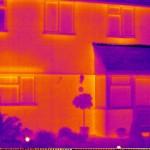 According to the National EPC Company (NEPCCo) since the Department of Energy and Climate Change (DECC) introduced new guidelines they have seen a surge in enquiries from solar companies seeking EPCs. The new guidelines, which were introduced on 1 April, require buildings – both residential and commercial – to achieve an EPC D rating, otherwise they won't be eligible for the highest tariff rates under the feed-in tariff (FiT) scheme.
James Dodd, who is the Business Development Director of NEPCCo, said customers potentially run the risk of spending thousands of pounds to install a solar PV system, only for them to discover that their property doesn't in fact meet the minimum EPC requirements. NEPCCo is recommending solar installers get two FiT EPCs; one which records the properties current EPC rating and another which would estimate the banding for the same property after solar panels have been installed.
Given that the quality of EPCs can vary considerably, the importance of accurate EPCs is absolutely vital. According to DECC, almost 50% of residential properties fall below the required standard.