Solar installations continue to fall after August cuts
Figures released by the Department of Energy & Climate Change (DECC) reveal that the UK solar PV industry is again suffering a slump in the number of solar PV installations following the government's latest cut in Feed-in Tariff (FiTS) rates.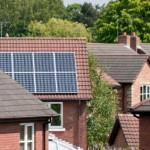 The total number of installations for 0-50 kWp systems between August 5th to 19th have been recorded at 1,155, 88 per cent lower than three weeks ago. Of these, 99 percent were small domestic systems with a 0-4 kW banding and given that DECC does not provide any distinction on the type of installations being performed it is impossible to determine how many were carried out by 'free solar' companies.
Over the last two weeks, only a dozen installations in the 4-10 kWp banding have been performed with only five in the 50-100 kWp range.
Falls in installation rates have always been expected from the industry but the severity of this latest slump will further increase concern among solar installers in lieu of yet another round of FiT cuts due on November 1st. The industry is of course hoping that installations will recover as they have normally done in the past however the effect that a regular tri-monthly digression such as this will have on long-term installation rates remains to be seen.
The industry may be able to obtain some idea of forthcoming tariff rates in November from the latest installation figures. At the moment it is looking like a 3.5 percent cut based on installations in the 0-10 kWp bracket as well as those in the 10-50 kWp band.